'Godsent' baby crow on Siddaramaiah's car gets TV channels talking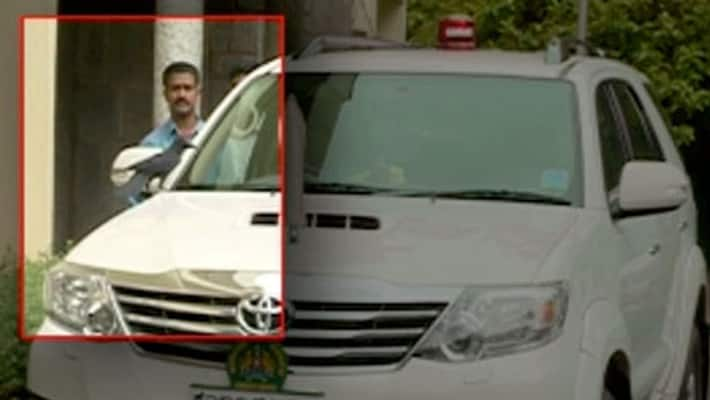 On Thursday, a baby crow made it to the top news of several television channels in Karnataka after it was found 'stubbornly' perched over the SUV belonging to Chief Minister Siddaramaiah.
As the television channels investigated further, they found that the crow was in youngling, which had fallen from a mango tree close by. The scared crow, which could not fly on its own yet, refused to move away from the car. The chief minister's security staff tried its best, but the crow would not budge. 
The crow soon made it to the top news on several television channels. The image of the crow on the CM's Toyota Fortuner shot from different angles was played on a loop by most of them, to explain how even the gods were turning against the 'atheist' CM.
Soon, a TV station even went ahead and got an astrologer to check Siddaramaiah's fortune, who then found that the crow on CM's SUV was a sign that he was facing a lot of "bad times ahead."
The expert went to explain how the CM was under the spell of 'Sadesathi' (the influence of Shani), which has created all kinds of anxieties and uncertainties for him.
The television channels then wisely concluded that indeed it must be the influence of gods that the CM is going through so such a lot of political trouble -- a sign now manifested through the presence of the crow on Siddaramaiah's car.
While the debates raged on, the happy news is that the little crow was reunited with its family after a CM security staff finally picked it off the car and dropped it near the mango tree inside the CM's residence. 
Last Updated Mar 31, 2018, 6:41 PM IST