This ₹20 lakh Malayalam film is among India's finest ever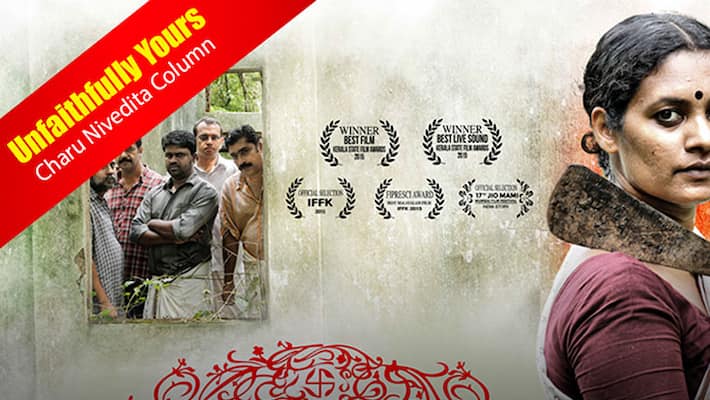 The Malayalam film Ozhivu Divasathe Kali (Holiday Revelry), directed by Sanal Kumar Sasidharan has changed many of my long-held views about cinema. Especially about the monies involved in the making of films.
In Tamil, we're talking sums of around ₹20 crore even for alternate cinema. That is because even the music directors' salaries run into crores irrespective of the nature of the film. 
There is no background score in Ozhivu.... Only naturally occurring ambient sounds. The sound of rain. The songs of birds. Just as our real life chugs along without background music. But that hardly hampers the plot's grip over the viewer.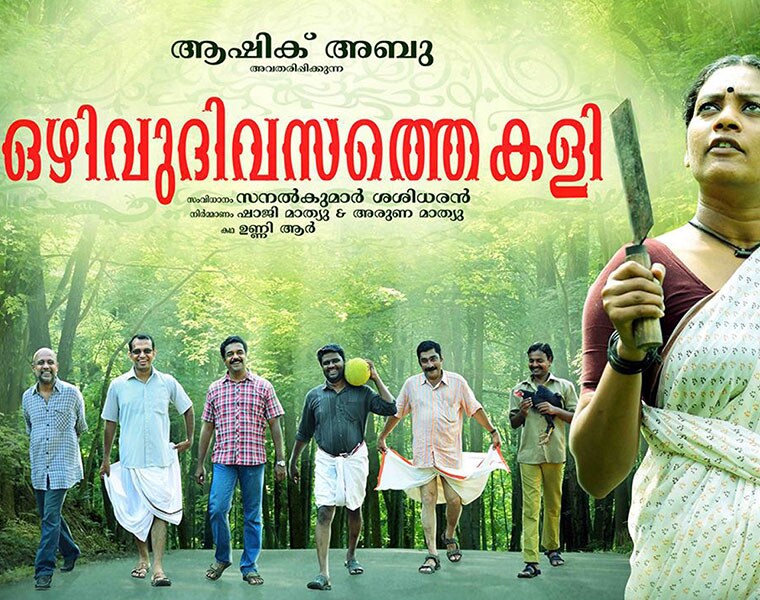 Ozhivu... was made on an astoundingly tiny budget of ₹20 lakh. Yes, ₹20 lakh.  When I learnt Raman Raghav cost ₹3.5 crore to make, it took me some time to emerge from the depths of disbelief.
Ozhivu... at its piffling production cost is nothing short of a revolution in Indian cinema. Usually, films made on such shoe-string budgets fall woefully short on aesthetic parameters.  Every scene would reek of the filmmaker's poverty.
But Ozhivu... bucks that trend. It feels like a magnificent Krzysztof Kieślowski film rather than one made with basement bargain budgets.
Its next accomplishment: the story. Five friends, during the election-time vacation, decide to go to the forest. In no time, the small supply of alcohol they've taken along, is exhausted.
There is talk, talk, more talk and endless talk. It rains endlessly, as it indeed does in the forests of Kerala. The torrent of talk and rain is unrelenting. Since the events unfold in the midst of polling, there's election-related news playing constantly in the background.
A middle-aged woman agrees to cook some chicken for the holidaymakers. Nothing else happens.   
Our cinematic instinct expects that the woman may be raped, gang raped, killed, or that she would trigger something dramatic. None of that happens.
Chicken curry would be the ideal accompaniment for alcohol in the forest. The woman says she can cook but won't kill the bird herself. The men too are reluctant.
The task is eventually entrusted with one of the five friends. Even he finds the act of beheading the bird with his bare hands too gruesome. He hangs it by the neck on a tree to meet a slow, unaided death.
Some in the group eye the woman lasciviously. They hope the fruit might plop into their lap. Intimidated by her glare good enough to burn wet wood, one in the gang drops out.
Another more persistent member loses his will upon seeing her wield the knife. She finishes cooking, collects her fee and disappears. Intermission.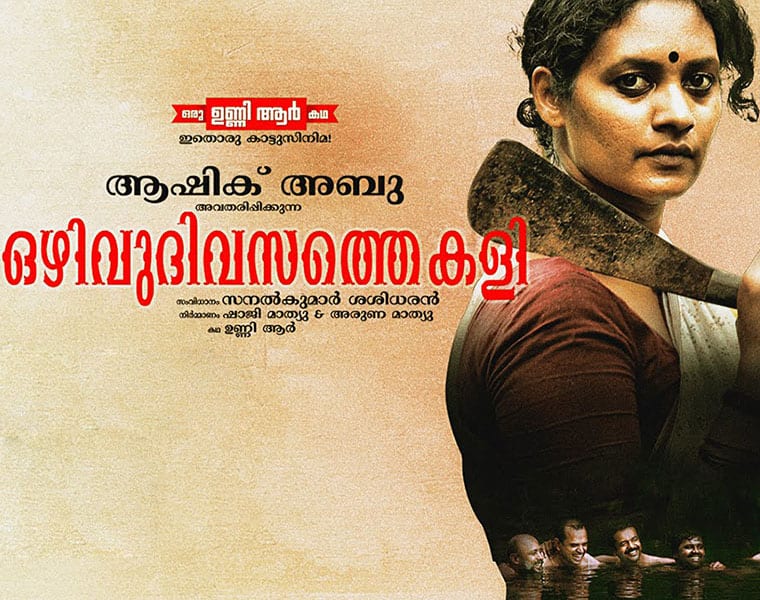 With the woman--on whom rested our expectations of thrilling twists and turns--gone, the film is now sustained only by the bacchanalia of the friends.
With liquor ration running out, one of them is dispatched to a nearby town 3-4 kilometres away to procure more. Since it's polling day, the black market is his only option.
Somehow, he manages to return with a full bottle. Drinking resumes, so does the chatter. I shan't tell you of the incident that's the film's climax. Take my car, go watch it.  
If someone narrated to Tamil film directors such a story, chances are they'd be brutally beaten up.
How the director could produce a work of utter genius with the one-line plot how-five-friends-drink-themselves-silly-in-the-forest is mindboggling. 
Make no mistake, Ozhivu... is a classic.
This is where we need to talk about literature a bit. In what ways can cinema use literature? Ozhivu... is based on Malayalam writer Unni R's short story. To adapt such a short story, the maker needs a quality that goes beyond understanding cinema and literature.
That quality is called wisdom--a wisdom that is gained from arts such as literature, cinema, music or dance. When literature accumulates in us only as information, it is merely knowledge.
Ozhivu...'s two prominent themes are women and Dalit politics.
There are countless films that tackle these two themes. However, Ozhivu... is far removed from the films that you can think of.
One of the friends keeps looking at the woman's ample hips. In those fleeting scenes, the woman is perceived as an object of desire, like alcohol or the chicken meat the friends crave. 
The man with the hip fetish follows her and tries to make contact. He steps back when she brandishes her giant knife. Another man tries to chat her up.
'How many kids?'
'One.'
'Which class?'
'Tenth.'
'Oh, tenth? You don't look like the mother of such an old girl.'
She does not even register his words. Repudiated, the man steps aside.
Women figure prominently during the drinking sessions. 'Sex is fine if the woman consents. To use force is rape,' argues one. 'How's that? Isn't man always on top?' demurs another.
'Which means you've only been raping your wife all along.'
'How dare you drag my wife in...' And then ensues a brawl. Two friends meditate; they drink some more.
Punctuated by a series of such arguments, carries on their marathon drinking session. When one such discussion gets too hot, one miffed member of the group decides to walk away. The scene where he's pacified lasts about 10-15 minutes. It's all Pinteresque theatre of the absurd.
Read more by the author: Udta Punjab Review: Caught between social message and masala
Ozhivu... is a must watch for students of filmmaking as well as superstar directors who don't make films under ₹100 crore. This 106-minute film has been filmed in about 70 shots when the trend in mainstream commercial cinema is to have several thousands.
Many shots in the film range from five to 20 minutes. The 53 minutes after the intermission is a single shot.
Generally, films that employ this technique exasperate the viewer. On the contrary, Ozhivu... only heightens our expectations. For all this, the film neither has a written-down script nor screenplay.
Read more by the author: Raman Raghav 2.0 reveals our demonic half
The dialogues were written at the shooting location.  That was made possible because of the story and politics in the story.
The killing of the chicken in the film's primary motif. Post interval, the drunken conversations attain an altogether ethereal plane.
Ozhivu... can only be described as a miracle product of Indian cinema.
Charu Nivedita is a Tamil novelist. His works include Zero Degree and Exile. The views expressed are his own. 
Last Updated Mar 31, 2018, 6:45 PM IST