Kabali is neither a Rajini film nor a Ranjith film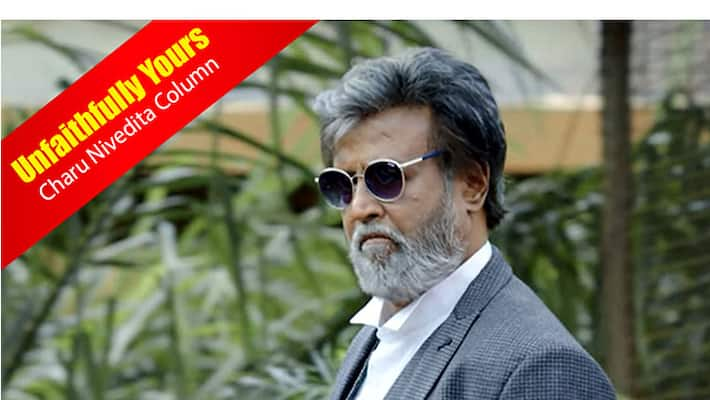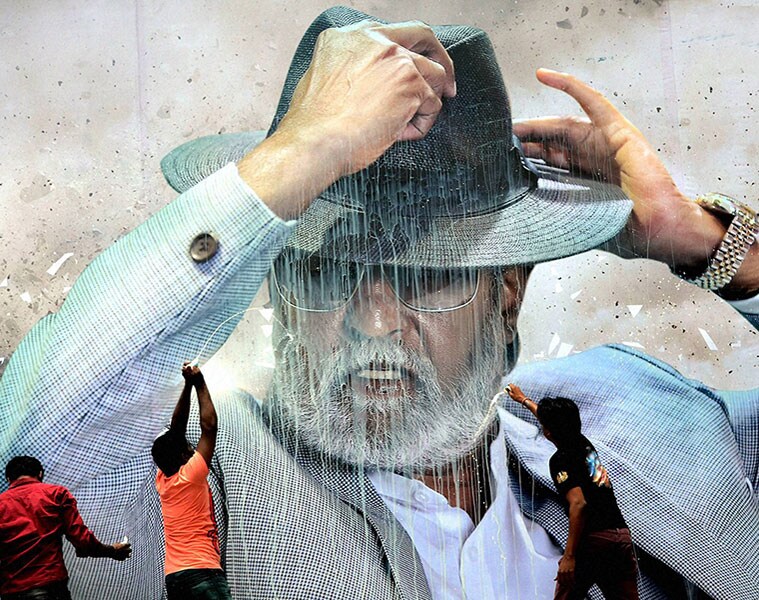 Pa Ranjith's previous directorial efforts Madras and Attakathi were a bit different from the standard masala fare of Tamil cinema. Kollywood buzz had it that Rajinikanth, the emperor of masala corn, zeroed in on Ranjith for Kabali to break the mould.
The hype around the film was so much that even taxi drivers earning ₹20,000 a month were willing to spend ₹3,000 on a Kabali first day first show ticket. For such people, this kind of splurge is a hot sponge that alleviates the pain of their tedious, monotonous lives temporarily.
In Bolivia, people are known to chew on cocoa leaves to kill hunger pangs. The Chinese in the previous century used opium for the same purpose.  It seems the Tamils--rich and poor--seek a brief relief from their humdrum existence in Rajinikanth films.
In the face of unprecedented demand, I somehow managed to wangle a ticket for Kabali on the day of its release.
The film and the entire experience of Kabali were pitiable.
Here's a small sampling of the things I felt sorry for:
1. The audience: Families came in droves as if this was the biggest day of celebration in their lives. They wore Kabali T-shirts with great pride.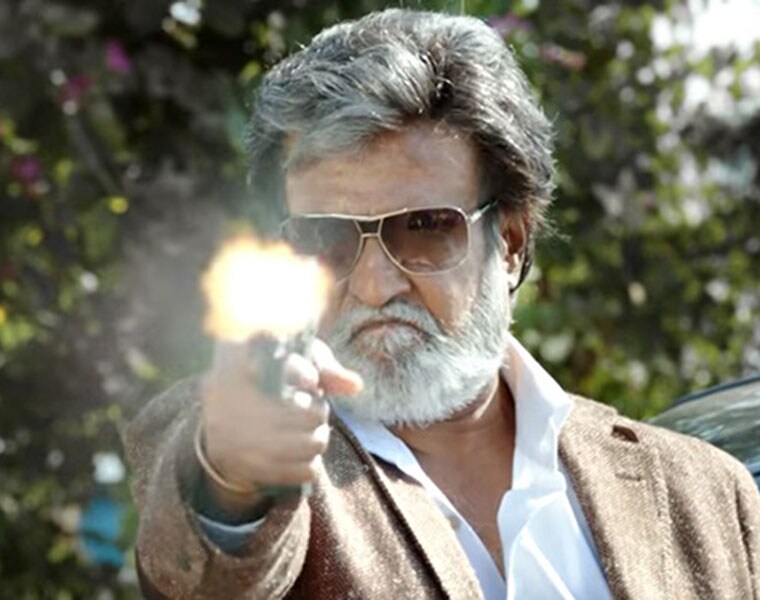 2.  Rajinikanth: A disclaimer at the very beginning said no animals were harmed in the making of the film. Excellent. But is it alright to harm the elderly in the process of making the movie? Here, I mean Rajinikanth.  He is only 66. But in the film, he looks like he is 86.
He appears rather tired and exhausted throughout the film. No amount of makeup could correct the discernible sag in his physical appearance. Why put an old man through so much torture? Can't he play roles commensurate with his vintage? Even though he, for the bulk of the film, portrays the role of a 60-year-old man, he is called upon to enact action sequences like he did more than 20 years ago in Basha.
Think of the wonderful Amitabh Bachchan film The Last Lear directed by Rituparno Ghosh. In that, he plays the role of a 70-year-old stage actor. Bachchan hasn't given a finer performance. The Last Lear is one of the most memorable films I've seen.
What prevents Rajinikanth from picking such roles?
Rajinikanth is potentially a better actor than his contemporary Kamal Haasan.
It's the blighted image trap.  Instead of making dross of the Kabali variety, and deceiving himself and the audience in the process, Rajini must break out of the image trap if he wishes to prolong his career.
3.  Director Pa Ranjith: He is the most pitiable of the lot. He is one of the most talented young directors in Tamil cinema today. Young directors such as Ranjith should not get entangled with superstars. In Kabali, there is not a trace of Ranjith. There were moments in the film when the fans seemed positively apoplectic, not knowing how to react.
Out of the blue, just as Kabali readies to kill the baddie, he launches into a monologue. It was as if Karl Marx had come out of the grave and started incoherently reading from Das Kapital.
At that point, I closed my eyes tight and prayed to God to save me from this farce.
There's not one thrilling sequence in the film. It was like watching a TV soap.
The scene that takes the biscuit in boredom sweepstakes is when Kabali has a conversation with kids in the rehab centre he runs. It reminded me of times when village schools would conduct moral science classes at two in afternoon where both the teachers and students would doze off. This is not a Ranjith film. This is a film made for Rajinikanth.
But then, how can a 66-year-old perform the histrionics that even a 26-year-old can't? As a result, Kabali ends up as neither a Rajini film nor a Ranjith film.
Read more: Nine takeaways from 'Kabali' first day, first show
Putting his career at stake, Ranjith has sent a valuable message to fellow young directors that they should shun superstars. If they make films with superstars, they won't bear the director's signature because actors continue to call the shots.
There may be a few directors such as Mani Ratnam, Mysskin and Bala who make the films they want to. But it's an extremely small club.
4: The Tamils in general.     
Charu Nivedita is a Tamil novelist. His works include 'Zero Degree' and 'Exile'. The views expressed are his own. 
Last Updated Mar 31, 2018, 7:05 PM IST