Doors open: BJP sends feelers to Kerala Congress (M)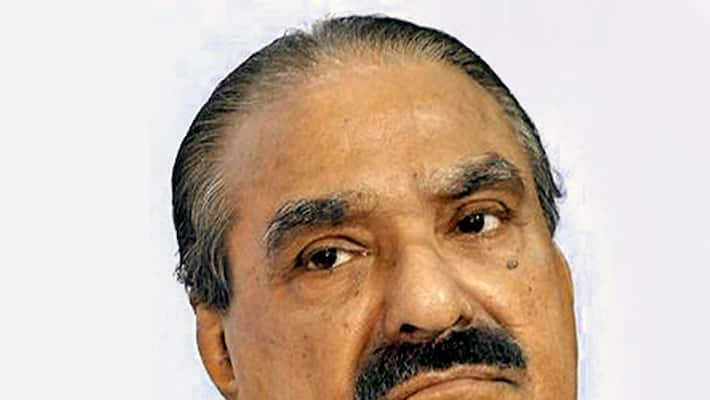 Following reports that the Kerala Congress (M) led by former Kerala Finance Minister KM Mani is sulking over the 'conspiracies against him' from within the UDF, the Bharatiya Janata Party (BJP) has sent feelers to the party which is known to represent a  predominantly Christian constituency. 
 BJP state president Kummanam Rajasekharan said that it is open for an alliance with the Kerala Congress (M).  Rajasekharan told Asianet News that the party is ready for an alliance with Kerala Congress (M) provided they are willing to leave the United Democratic Front (UDF). 
BJP's Kerala unit is trying to fish in the troubled waters and make dividends out of the conflict between the Congress and Kerala Congress (M). "Our doors are wide open. We don't consider anyone untouchable. Our only concern is whether they (Kerala Congress) are ready to leave the LDF and the UDF. We are not ready for an alliance as long as they are staying close to the UDF. Let them take a decision," Rajasekharan said.   
 
Also read: Finally, KM Mani opens up: Bar bribe conspiracy was an insider job

He also disclosed that BJP national executive had held informal discussions with Kerala Congress (M) before Assembly elections. "Several discussions took place before Assembly elections as there were several issues among Congress allies," he said. 
There were rumours that the talks between two parties met a road block when the Kerala Congress (M) demanded that Jose K Mani, son of K M Mani, a union minister.  
The BJP state leadership revamped efforts to woo Kerala Congress (M)  after Amit Shah and Narendra Modi held the view that the BJP won't be able to gain strength in Kerala without getting support from minority communities.  
At the leadership meeting of the Kerala Congress held last week, a majority had reportedly demanded severing ties with UDF. But the leadership chose to keep its cards close to chest and wait for the right moment to strike. Now, with the BJP having proposed in public, the informal talks is likely to gain momentum in the coming days.  
Last Updated Mar 31, 2018, 6:46 PM IST