Kerala cops asked gangrape victim 'who gave you the most pleasure?'
Film actress Bhagyalakshmi made the shocking revelations on Facebook.
'A top politician is also involved in the gang rape case'
"This is not the script for a movie." This is how dubbing artist and film actress Bhagyalakshmi started her Facebook post the other day.
What followed was a disturbing story of rape and even more brutal denial of justice to the victim. The artist's post,  has in fact paved way for the reopening of the startling gang rape case involving a top politician, which was buried by the police two years back.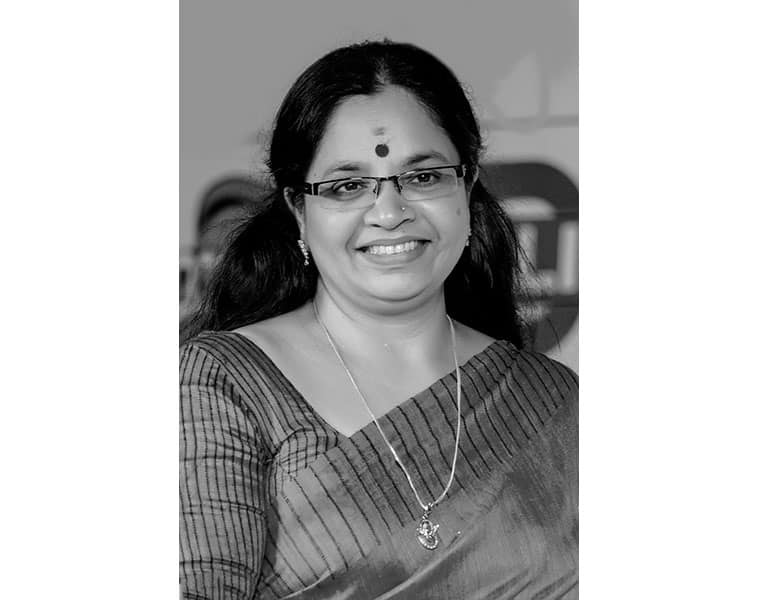 "I'm writing this with utmost pain," she wrote. "I got the phone call around 8 pm on that day. She was crying inconsolably at the other end of the line. She wanted to see me and talk everything in person." 
Next morning a visibly distraught woman in her mid-thirties and her 40-year-old husband arrived at Bhagyalakshmi's house. Both were emotionally broke, and the woman once again started crying. The man let both the ladies to have a word in private. 

The tragic story of the woman shattered the artist.  Here's a summary of Bhagyalakshmi's account of what the woman told her.
On a fateful night in 2014, four friends of her husband, including a top politician, arrived at her house and informed her that her husband met with an accident and was admitted to a hospital. She believed them. They were her husband's best friends and used to visit their home often. She went to the hospital with the men in a car without any suspicion. They took her to an unknown location and gang raped her. 
After a few hours, they dumped her in her house and warned not to disclose the incident to anybody. They also blackmailed her by threatening to make the video of the rape public. 
In abject depression, the woman, mother of two, kept it a secret from her husband as well. But the burden of the incident was too much for her to handle. It was very late when her husband came to know about it.  
However, they filed a complaint with the police. But the response from the police was outrageous. At the police station, the officials abused her verbally in the name of seeking information. The four rapists were summoned. A senior police officer quipped: "Who among these gave you the most pleasure?"
"Above all the trauma of the gangrape, I was most hurt by these words," she told Bhagyalakshmi.
Bhagyalakshmi told Asianet News that the incident happened in 2014. "Even though she filed a complaint later, she had to withdraw it following pressure from the police," she said. " The victim will reveal the names of the four persons involved in the case today," she added. 
The Facebook post has created quite a stir on social media with netizens demanding the dismissal of the police officer who abused the victim and exemplary punishment for the rapists. There are reports that the Chief Minister's office sought information on the incident from the dubbing artist.  
Last Updated Mar 31, 2018, 6:54 PM IST