Achutanandan, Pinarayi Vijayan file nominations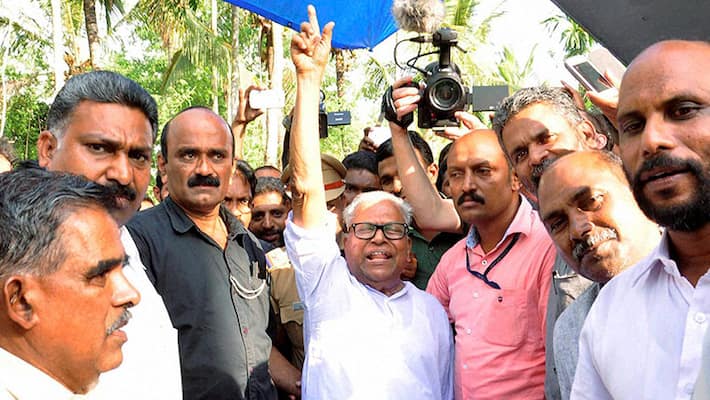 Achutanandan, CPI(M)-LDF candidate from Malampuzha constituency in Palakkad, arrived with his party workers and filed his papers around 1 PM, while Vijayan, who is contesting from Dharmadom, submitted his nomination at Kannur Collectorate.
Ministers Shibu Baby John (RSP), P K Jayalakshmi (Cong) M K Muneer (IUML), V Sivankutty, MLA (CPI-M) and former Rajya Sabha MP T N Seema (CPI-M) also filed their nominations on the second day today.
After filing the papers, Achutanandan told reporters that LDF would win with a huge majority.
Last Updated Mar 31, 2018, 6:34 PM IST