Rabbi Shergill Column: This isn't my civilization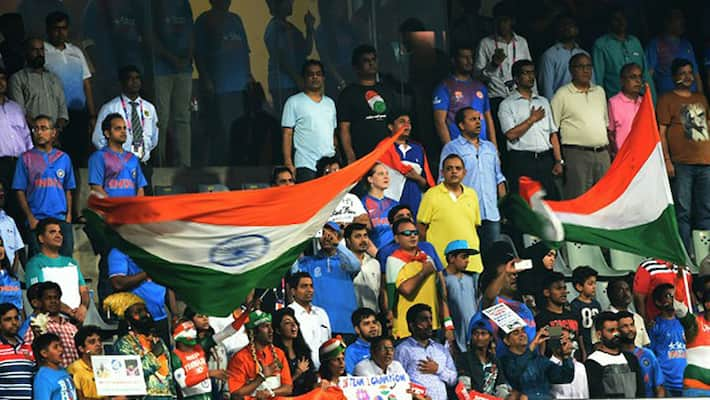 A revolution has happened. No, I'm not using the word flippantly. It is a revolution. Actually, it's a coup. It happened so silently, so effortlessly right before our eyes with the expectedness of the sun's passage across the sky, a predictable turn on the road, so much that we've all but missed its massive implications.
Our standards: artistic, aesthetic and most crucially – moral -- have been lowered. Massively.
'Excellence' doesn't quite mean the same thing anymore. And it is across the board. You don't have to grind your bones to dust to become a leader. One fine speech would do just fine. No marches, no satyagraha, no kala pani mind you, no clarifying your doubts in tomes upon tomes by previous travellers; just one worthy speech before a sea of cameras is enough. No endless shadow-batting in the night perfecting leaving the ball on a spitfire wicket, grinding out a glacial century in an overseas test. No sirree. Heaves over midwicket in a home T20 would do just fine. Hope the family of spider-cams, stump-cams and the drones capture every twitch of your bristling muscles.
By any count, the future belongs to India. But first it must belong to itself.
No marshalling of many lifetimes' commitment into building a company. Now you can manage that between sipping lattes in Taj and Paris-Dakar rallies on your Pajero. No plumbing your own personal, turbulent ocean to fish out a humble 200 pages pearl; all it takes is referencing a thousand books and banging away on your keyboard in majestic glibness for a book the size of a briefcase. No perfecting a single alap night upon night, just ask the engineer to fix it na. Or better still, just rap. Screw analyses; deliver judgements. What's poetry? Do you mean Algorithm? Character's nothing. Skill's everything. Don't you know anything?
So, what does it mean for us?
I wish I could see some funky, extropian, Kurzweil-ian glad tidings on the horizon. Sadly, I don't. I see us mesmerised by the discovery of the digital dimension to our physical selves. Merrily multiplying the forces of entropy on our physical civilization -- one press of our buttonless keyboards at a time, towards a transhumanist singularity. Oh! I'm sorry. Did I say 'our civilisation'? Apologies. I meant theirs, His, Angles', Saxony's, Newton's and Columbus'. This isn't my civilisation. And it is dying.
My civilisation could never place intelligence before wisdom, skill before character, Yuvraj before Dravid, individual before society, family before kin or justice before merit. Never. Yet that is exactly where we find ourselves. This is where 300 years of a Newtonian bullrun gets us. Universal oxymoronia. Connected and lonely. Entertained and dissatisfied. Rich and empty. Informed and stupid.
My civilisation built king-less, slum-less towns of Mohenjodaro, Harappa. Made kin its basal unit instead of family, didn't weaponize intellectual discoveries and most importantly, understood its scale and didn't commit itself to an infinite mastery over Earth and cosmos. Anyone in doubt, just take a look at the fort of Chittorh. Do you think a people who could build that wouldn't have soon built their own fair political system/s? Moot point.
This technology-led lowering of standards is now coming upon unprecedented crises in every conceivable dimension. In ever more complex ways. Yet the more things turn complex, the more their simple solution twinkles right before our eyes: a re-prioritisation of disciplines. Place sonority above math. Surrender before Control. The last big takeouts from the eternal Indian churning.
For India is not a nation, not even a civilisation, it's the eye of an eternal churning. The West has exhausted itself. Quantum theory is cracking. It needs to break from its philosophical shell. Science can't grow without doffing its hat to India and acknowledging massive cognitive errors in its past reading of India's narratives. Atone for your hubris. Repent. By any count, the future belongs to India. But first it must belong to itself. It must gear up to meet its last great engineers at least halfway – Kabir, Namdev, Farid et al. It's been a long time coming.
'Farid! The road's a slush and I'm in love
Walk and wet the blanket or stay and watch love shatter'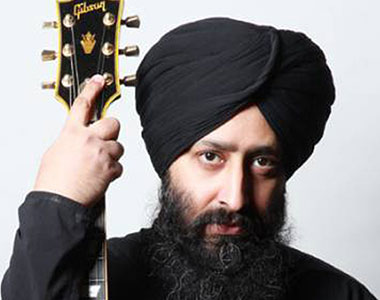 Rabbi Shergill is a singer and music composer. The views expressed here are his own.
Last Updated Mar 31, 2018, 6:41 PM IST