H-1B Visa: How the crackdown will affect Indian techies and students
Proposed bill aims at doubling the salaries of H-1B visa holders.
It wants improved monitoring of foreign students.
'Site visits' at workplaces for those with an L-1 visa.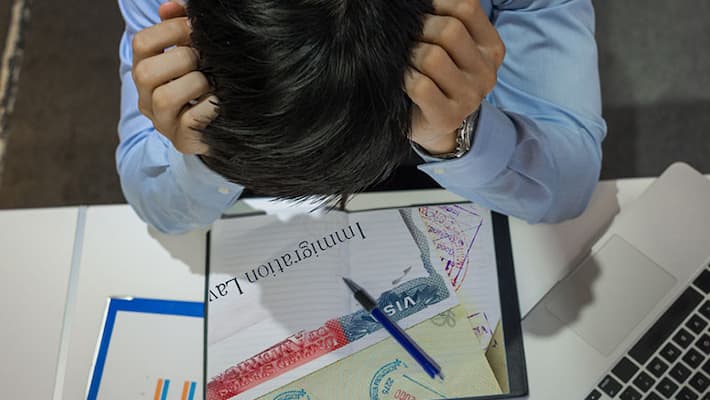 What is H-1B visa?
H-1B is an employment visa that helps US companies hire foreign workers. The program was launched back in the 1990s to help America meet the requirements due to shortage of labour. An employer applies for the candidate and also foots in the bill. 
It currently follows a lottery system, which means if your name appears in the lottery, you get the visa. The H1-B cap is 65,000, while the country receives lakhs of applications. 
Changes proposed for H1-B visa
The new draft wants the minimum salaries of H-1B visa holders to be doubled, mostly aimed at curbing cheap labour. The draft aims at removing the per country cap on employment visas and rather wants ensure equal distribution. 
Other changes proposed are preference to students educated in the US for H-1B over the lottery system. It also aims at not allowing the spouses of H-1B visa holders from employment in the US, and prohibiting companies from hiring additional H1-B holders who already have  half the employees with H-1B or L-1 visas. 

How does it impact Indians - IT firms, workers and students
If this Computerworld analysis is to be believed than India dominates H-1B visa use. Nearly 86 percent of the H-1B visas issued by the U.S. government for workers in computer occupations are for people from India, as per the report published in 2015.
The Indian IT outsourcing firms like Infosys, Wipro and TCS and others will be affected the most. To put things into perspective the US is worth about $65 billion to India's tech industry. The new Bill being introduced under newly elected president Trump calls for doubling the minimum salary of H1-B visa hholders, which means it will make it harder for the companies to hire foreign workers. 
Minimum salary of a visa holder proposed at $130,000 is more than double than the current $60,000 and would mean companies won't be able to replace American workers. Trump also wants to make it tougher for foreign workers to get H1-B visa by adding stringent rules like 'extremely skilled talent'. 
The drafts also include 'site visits' at workplaces for those with an L-1 visa. An L-1 visa allows temporary transfer of foreign worker in the managerial, executive or specialised knowledge category to continue employment with an office of the same employer or parent company. 
The draft will also affect students as it will allow 'improved monitoring of students. Trump is also believed to revoke Obama's extension that allows students to stay for little longer after the completion of their studies. Not allowing the spouses to work has been a challenge for years, and with trump administration, it will get more difficult than before. Asking companies not to hire additional H-1B employees if the company already has half of its employees with H-1B or L-1 visas is also a big setback for companies. 
Last Updated Mar 31, 2018, 7:00 PM IST