Demonetization: Forget hoarders, India's bankers are the real traitors
While the focus is on black money hoarders, the real kingpins seem to the bankers.
How are the corrupt managing to acquire thousands of bundles of the new currency notes?
Meanwhile, the ordinary citizen in still being forced to queue for one or two notes.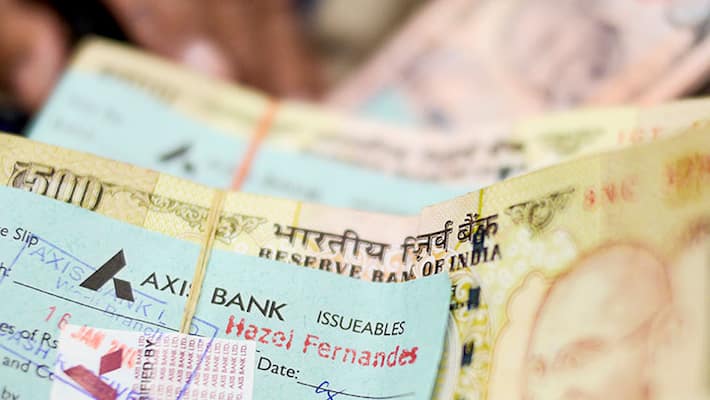 Weeks and weeks of demonetization have essentially derailed the country. According to reports, several industries have shut down, tens of thousands face a jobless future, and millions of ordinary Indians continue to queue outside banks, hoping to withdraw their own money. 

Read more: In Congress-ruled Karnataka, black money flows in abundance
In scenes that bring back the horrible memories of 'Licence Raj', citizens are being forced to stand in lines for something they should be able to get easily on demand - even as the wealthy and powerful of the country seem to have no problem acquiring them. 

Not a day goes by without a report of crores and crores in shiny new bundles emerging from offices and bathrooms and cars. BJP party members, Congress party members, business people, hawala traders and a whole circus full of entities seem to be casually changing tens of thousands of crores into new currencies, even as ordinary Indians die of heart failure from standing in lines. 

Read more: Karnataka IT raid: ₹5.7cr in new notes seized from bathroom safe
It was always naive of people to assume somehow Modi's demonetization would magically vanquish black money from India. Corruption in India is institutionalised, and with some minor hiccups, the institutions have geared up smoothly to serve the corrupt with the new notes. 

Such smooth acts should be seen for what they are - a betrayal of this country and a continuation of the endless bleeding white of India, through which the corrupt get fat on illegal wealth. 

Watch: Demonetization's side effect: stampedes and lathis
And in such a betrayal, the one thing that is becoming apparent is that the biggest traitors are the Indian bankers, who are emerging as the crucial link between the corrupt and the new currency notes. 

While the old notes could be obtained from anywhere, the new notes can only be gotten from banks - since they are just being printed. Admittedly, some of the corrupt have used tens of thousands of the poor to stand in line and exchange crores manually. But as the daily reports of thousands of bundles of crisp new ₹2000 notes being discovered indicate - clearly a significant portion of these transactions were done by the bankers themselves - handing over massive amounts of cash to the favoured corrupt, while putting up 'no cash' boards for the ordinary citizen. 

Read more: IT Raid: New currency notes worth ₹70 crore seized in Chennai
And they have clearly been doing this for a long time. They have connections and the know-how. Despite being given a perfect chance to end it, once and for all, they seemed to have teamed up with their old cronies and friends to simply 're-calibrate' to the new currency. 

While catching the corrupt and the vast stocks of black money is important, from an institutional point of view, it seems to be more important to crack down on the bankers first. The recent discovery of 44 fake accounts in Axis Bank, with ₹100 crore in them, and the suspension of 19 Axis Bank officials seems to be just the tip of the iceberg. 

Who are they? How did they make these connections? Assuming those caught are a tiny fraction of those served, how much wealth have they bled out of the system already? 

Read more: Bengaluru finds yet another way to launder black money
These are all important questions that need urgent answers. And while some bankers have already fallen into the net, we need to widen the search. The mess of demonetization has proven - it is meaningless to torture the ordinary citizen and make a few token arrests. It is time to find the root of all this. 
Last Updated Mar 31, 2018, 6:54 PM IST