5 reasons why ban will FAIL to recover black money
No proper estimation on black money before implementation of currency ban.
People buying gold under receipts to avoid exceeding the purchase limit.
Ban will take out counterfeit currency but not black money.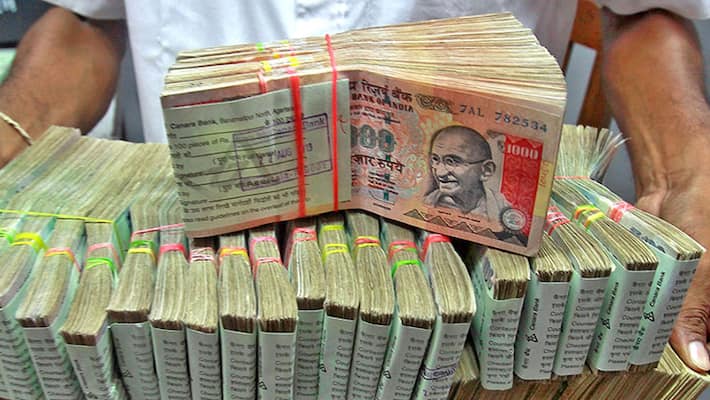 One of the most pertinent reasons why the greater India welcomed, appreciated, and applaud to PM Narendra Modi's currency ban announcement is the prospect of bringing out the black money hoarded by many across the country.
The citizens of India did not mind that this decision caused wide inconvenience to the whole nation and showed their open support through social media posts. 
Dare, anyone asked any question regarding the implications of the ban or whether government machinery is capable of handling this exchange of currency situation and the alert Indians on social media erupted by saying that inconvenience must be faced to bring out the hoarders and hoarded black money for the betterment of Indian economy.  
Agreed, this government move is brave and commendable but will this move actually bring out the black money lying behind closed cupboards, sleeping under some mattress, kept inside some private bunker and make India corruption free? Well, that is still very much doubtful given the fact that we Indians are quite smart and always find a way out of everything. 
Here is why the ban will not recover black money but will replace it with new currency:
1. First of all, the gold market became the instant place to make black money legal. The news of ban instantly impacted the gold market, and the prices soared because of a huge number of people rushed to buy gold. 
Now, purchase of gold articles below ₹2 lakh remained untraceable as PAN card wasn't required and above ₹2 lakh purchase required PAN card. However, there was no ban on one person buying multiple items through multiple receipts of below ₹2 lakh making that person untraceable for the authority and easily converting the black money into white money. 
2. Secondly, we should be realistic about the fact that a large part of the black money is in the form of land, gold, shares and other valuable assets and there is no proper estimation of the black money that is stashed in other forms than just liquid money. 
So, essentially the currency ban is supposed to impact the black cash and not the grave issue of black money (which is much higher in valuation). 
3. Third, PM Modi, on earlier occasions has admitted that large part of the black money is stored in foreign bank accounts. The leaked Panama Papers shows that many big names including Bollywood celebs have their black money safe in foreign accounts. 
The amount of black money that is in abroad must be much higher than black cash available in the country at the moment. The government should also take measures to recover that black money too.
4. The money changers who operate through below poverty line persons and their Jan Dhan Yojana accounts. These money changers will be depositing the banned currency below the amount of ₹2.5 lakhs and return the money after charging something between 10% to 40%, and it is a rate that is rising daily. 
As a matter of fact, even anyone who does not fall within the income tax bracket can be used to exchange the ban currency and replace the black cash with the new currency notes. 
5. Lastly, the move is to cripple terrorist activities which are fueled by counterfeit and black money in the stash. Now, there again is no estimation on how much such black or fake money is used for terror activities and how much is stashed by the individuals involved in such activities. 
I may sound overtly critical, but when you decide to put through 1.2 billion people under inconvenience it should better be backed by data, research, and reasons.  
In short, this ban will be able to trace the fake, counterfeit money and stop its circulation but will not help Indian economy from getting rid of black money. 
By and large, this ban will not have much of an impact on people possessing a large amount of black money in various forms but will definitely impact the harmless Indian who habitually stash money for rainy days or situation like this. 
Last Updated Mar 31, 2018, 6:49 PM IST