Anthology of handwritten postcard tributes to APJ Abdul Kalam
'Dear Kalam Sir' is a Kochi-based community art project.
Postcard tributes from across the country
Compiled to form a book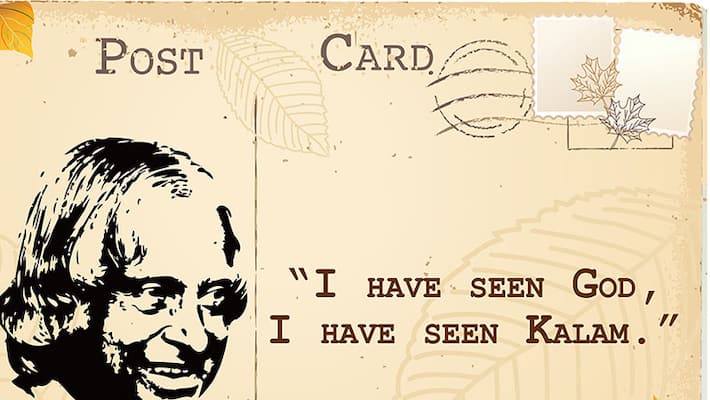 The anthology of messages weaves together the inspiring life story of the 'Missile Man of India' and is a culmination of a year-long project titled 'Dear Kalam Sir', initiated by LetterFarms, a Kochi-based community art project. The project began in October last year on the 85th birth anniversary of the late president, where people from across the country were invited to write, draw, paint or illustrate on a postcard, their tributes to Kalam.

"Each of the handwritten postcard sent in is a telling account of how one leader inspired an entire generation and changed the way they dreamt about their nation," says Jubie John, co-founder LetterFarms.
  
 After a few pages of postcards that depict a country in mourning and a sense of irreparable loss to a flood of thank you postcards to Kalam, the book titled 'Dear Kalam Sir' treats the reader to messages on how people pledge to fulfil the dreams of the visionary president. 

The compendium includes a total of 358 postcards.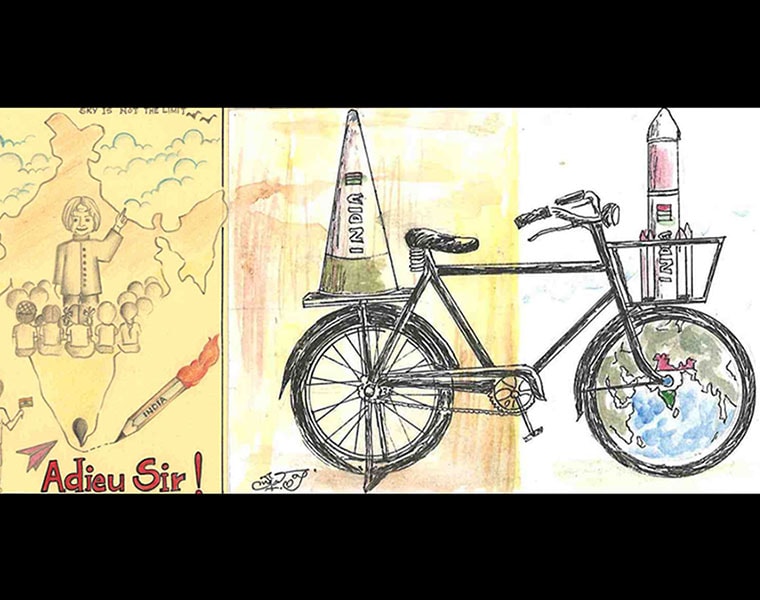 Postcard Tributes to APJ Kalam

"These include cards that spell out specific action points of what they would do to take his dream ahead," says John.  The book, he says, "takes the reader to a territory unimagined with postcards talking how every child in the country can be a Kalam or even further - there is a Kalam in each of us.Just when you settle into that high feeling, comes a full bunch of cards that equate Kalam sir with the Father of the Nation Mahatma Gandhi."  

One postcard message by a student from Patna declares 'I have seen God, I have seen Kalam'.

The postcards attempt to give insight into the life of a scientist who could recite classical Tamil poetry, who played the traditional south Indian rudra-veena and who was adept in giving power-point presentations of his vision for India's future. He had also penned a host of books including for children.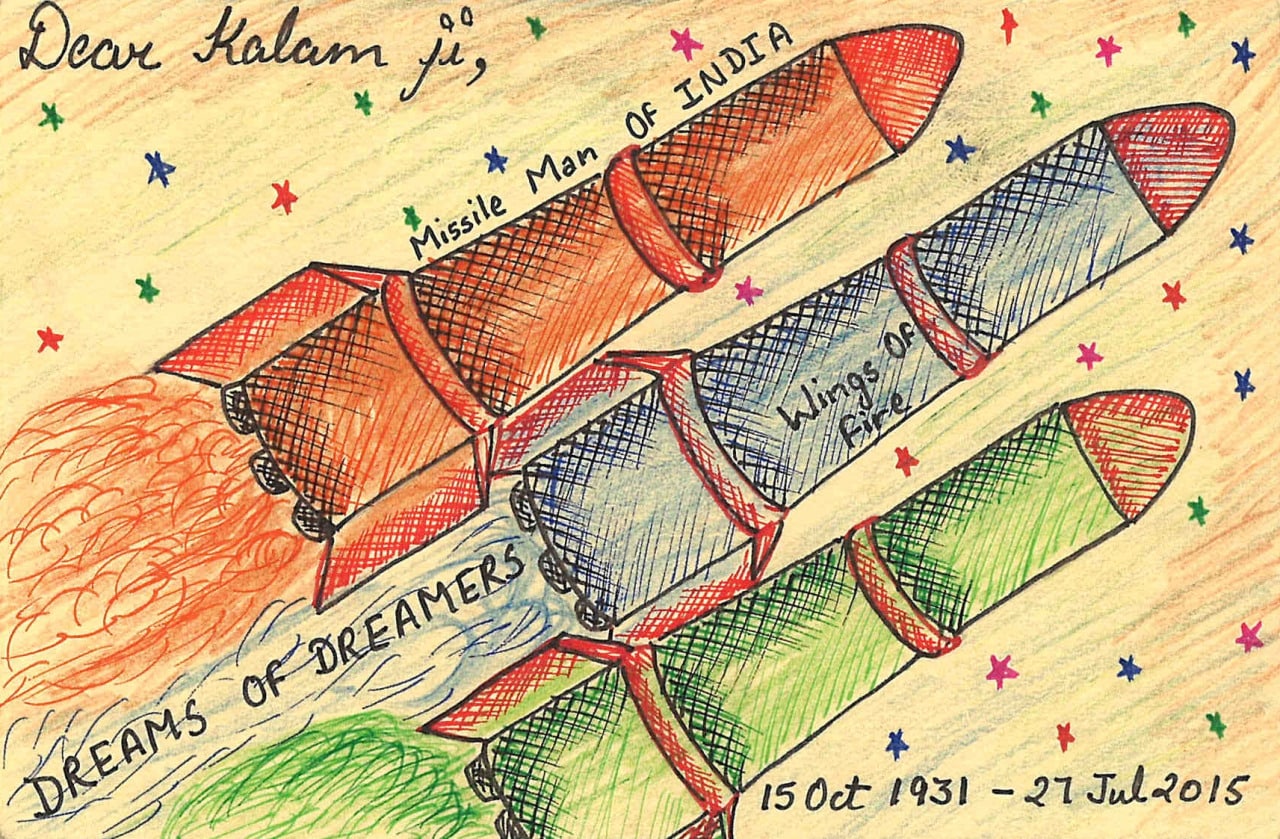 Born in humble circumstances in a Muslim family in rural Tamil Nadu, Kalam sold newspapers as a boy to help his family make ends meet and went on to become the country's 11th President.

Meanwhile. published by Bloomsbury, the book of curated postcards has a foreword written by Shashi Tharoor and a preface by NR Narayana Murthy.  The anthology has been co-written by the NGO founders Saji Mathew and Jubie John and is expected to hit stands in August.  Also, the art project continues to get submissions from across the country.

 "Our Kochi office continues to receive postcards every day. We plan to exhibit all the messages we have received so far in an exhibition that we plan to put up in Delhi in October this year," says John. 
Last Updated Mar 31, 2018, 6:40 PM IST