Is this the buffest-looking kangaroo you have ever seen?
Buff-looking kangaroo scares away its peers
Photographed by William Thomsen in Australia
This is the second time a kangaroo that looks like its been pumping iron has been seen in Australia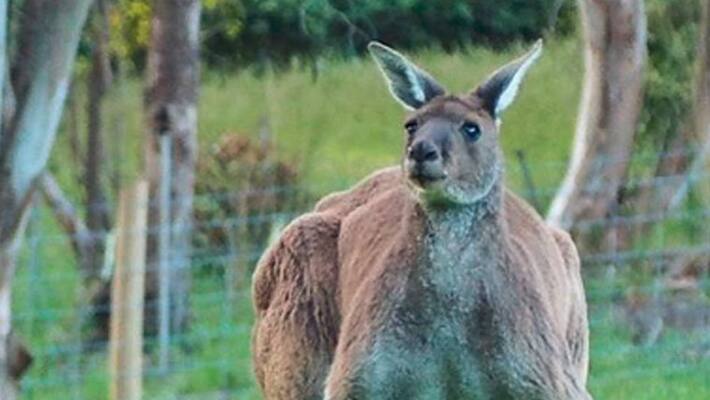 When you think of kangaroos, you think of cute looking marsupials. However, this one seems to be the exception to this rule; and a second one to boot.
 
According to a Mashable report, the photograph was taken by William Thomsen in Albany, Western Australia.  Thomsen also said that other kangaroos had run away when he approached the herd. We don't blame the other kangaroos, to be honest. 

 
This is not the first time, a buff-looking kangaroo has made its appearance in Australia. Earlier this year, a swarthy looking kangaroo made his debut at  The Kangaroo Sanctuary in Alice Springs. 


 
Last Updated Mar 31, 2018, 6:54 PM IST