'Help me, they are beating me up': activists claim Hadiya undergoing torture at home [Video]
Five women activists carried out a silent protest with placards outside Hadiya's house, stating they heard her cries for help
"Hadiya was crying and shouting through a window for help and she told us she was being physically assaulted"
Hadiya, 24, a native of Vaikom, has been under house arrest since May, after the High Court annulled her marriage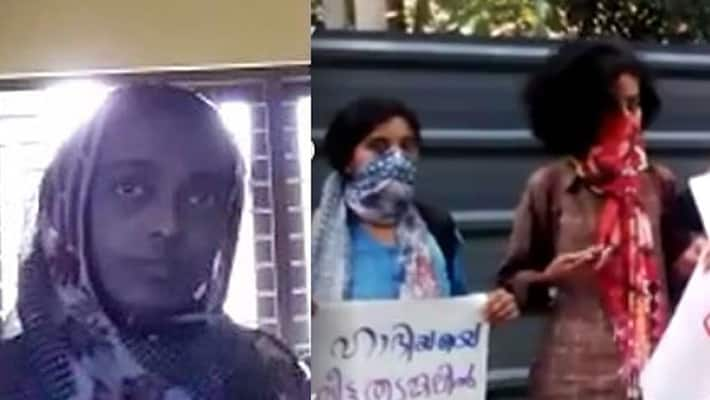 In what could be a clear case of human rights violation, Hadiya aka Akhila Ashokan is being physically harassed at her home, according to a group of women's rights activists who visited her home.
Hadiya, 24, a native of Vaikom near Kottayam, has been under house arrest since May, after the Kerala High Court annulled her marriage to a Muslim man named Shafin Jahan, calling it an instance of 'love jihad'. After Shafin challenged the verdict in the Supreme Court, an NIA probe has been ordered into the case.
Love jihad? NIA finds common 'mentor' in Hadiya, Ayesha cases
Five women activists, including students and journalists, carried out a silent protest with placards outside Hadiya's house on Wednesday, stating they heard her cries for help. The protest took place after the women were denied permission to meet Hadiya or give hand over some books and other gifts they brought for her. 
"Hadiya was crying and shouting through a window for help and she told us she was being physically assaulted. What is happening here is a grave human rights violation. It's now three months since a woman of 25 has been under house arrest and it is unimaginable," one of the activists said in a Facebook video, posted with the hashtag #HugHadiya.
Despite strict security, Rahul Easwar meets Hadiya, posts video of mother's plea
While the women activists were denied permission, it is to be noted that right-wing activist Rahul Easwar was allowed to visit the home and post selfies and videos with Hadiya and her family members around two weeks ago.
Last Updated Mar 31, 2018, 6:42 PM IST