WannaCry hits Kerala: Computers hacked in Wayanad, Pathanamthitta
Four computers at the Thariyode panchayat office in Wayanad have fallen prey to the ransomware
The message from the hackers asks for bitcoins worth $300 to avoid the files being deleted
The ransomware has also affected a computer at the Aruvappalam panchayat office in Pathanamthitta
It was thought that the attack would not be severe in Kerala since most government offices use Linux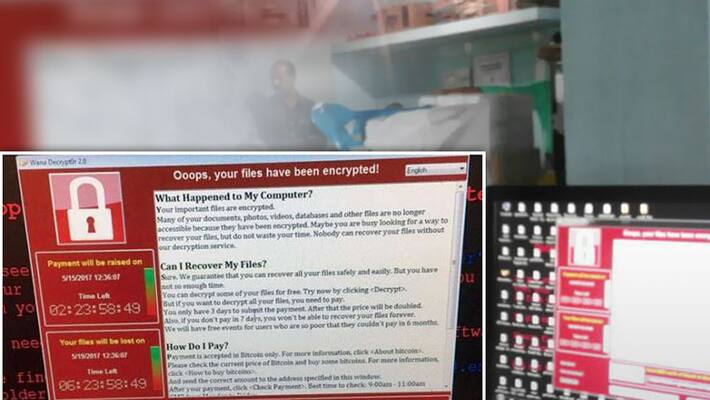 In what has been WannaCry's first ever attack reported from Kerala, the infamous ransomware has been found in computers at two panchayat offices in Wayanad and Pathanamthitta.
Four computer systems at the Thariyode panchayat office in Wayanad have fallen prey to the first known instance of attack in the state. Panchayat employees, who reported for duty on Monday, switched on their systems to find that the malware has locked all the files.
The message from the hackers asks for bitcoins worth $300 to avoid the data being deleted from the systems. The office has also been given a deadline before the ransom amount will allegedly be doubled.
Also read: Update antivirus now: Cyberdome warns Kerala of ransomware attack
Some of the panchayat officials said the computers had become slow on Friday evening. However, they thought it was a RAM issue and switched off the systems. And it was only when they returned to work after the weekend that they understood it was a WannaCry attack.  
The office has 10 computers which are connected to the internet. The four systems, which were hacked into, had Windows 7 as operating system. Experts from the cyber cell are working on the systems currently. Attempts are being made to solve the issue and it is hoped that the files can be retrieved by evening.
Also read: Cyberattack effect: Over 2 lakh ATMs in India to be closed for software update
The ransomware has also affected a computer at the Aruvappalam panchayat office in Pathanamthitta. Employees at the office had noticed the message from the hackers on Friday evening but they understood the gravity of the situation only after seeing news reports about WannaCry in the last couple of days.
Kerala Police Cyberdome had issued an alert in the state against WannaCry on Sunday. It was thought that the attack would not be severe in Kerala since most government offices in the state use Linux operating system.
Last Updated Mar 31, 2018, 7:05 PM IST