'It was their duty': CM defends police action on Jishnu's family
News reports showed the police dragging Jishnu's mother Mahija away
CM Pinarayi Vijayan made it clear that he will not meet Mahija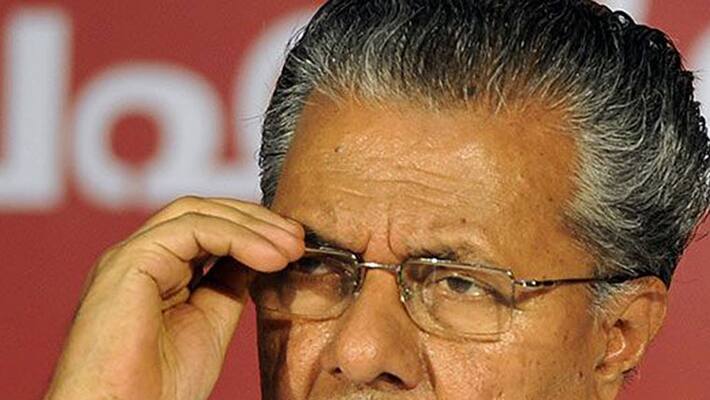 Kerala Chief Minister Pinarayi Vijayan has defended the police's action against the protest by Jishnu Pranoy's parents and relatives, saying they were doing their duty.
The police department came under fire after news reports showed the police personnel dragging the protesters including Jishnu's mother Mahija away at the police headquarters in Thiruvananthapuram on Wednesday, amid screams of help. Jishnu's relatives alleged Mahija was also assaulted by the police during the face-off. She was hospitalised later.
However, the Kerala CM has now justified the police action. He said that a few outsiders created tension by sneaking into the group of protesting family members and blocked the police.
Pinarayi also stated that DGP Loknath Behera was willing to talk to Jishnu's mother Mahija, who was seeking justice for her deceased son, before the protest turned chaotic.
The CM, who made it clear that he will not meet Mahija, revealed IG Manoj Abraham has been assigned to probe the incident, and that action will be taken on the basis of his report. 
 
Jishnu, a first-year student at the Nehru College of Engineering in Pampady, was found hanging in the college hostel's bathroom in January.
Last Updated Mar 31, 2018, 7:01 PM IST