Minutes after wedding, bride dumps groom, walks off with boyfriend
The bride decided to walk off with her boyfriend minutes after the wedding
The girl informed the cops that her family forced her to get married against her will
After negotiations, the girl's family agreed to pay ₹8 lakh and settled the matter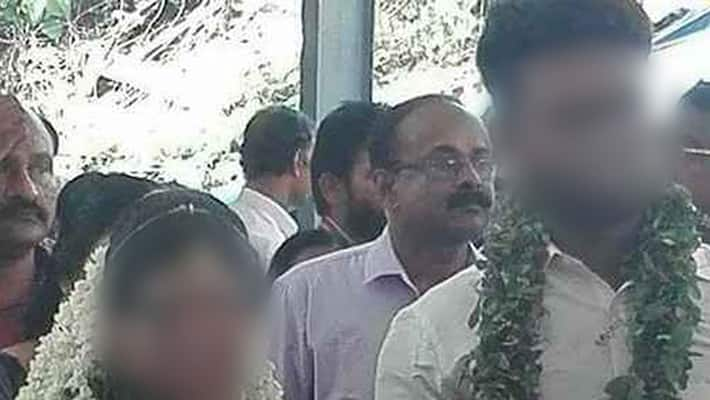 Guruvayur Sree Krishna Temple is considered as one of the most auspicious places to tie the knot, and it is believed that a marriage at the temple will last forever. 
But a recent incident proves that even a Guruvayur wedding can turn out to be possibly the shortest tie-up in the world. In this case, the bride decided to walk off with her boyfriend minutes after the wedding at the temple. 
The incident took place on July 30, during the marriage of a girl from Mullassery in Thrissur and native of Kodungalloor - just one of many marriages in Guruvayur that day. 
There was nothing unusual till the marriage ceremony was completed and the bride and groom went to the sanctum sanctorum to offer prayers. 
As reported by those present, the bride then spotted her boyfriend among the devotees standing around the place. In a little over a minute, she decided to walk off with him. 
As soon as the boyfriend appeared before the couple, the bride removed her new mangal sutra, handed it over to the groom and declared that she was going with her lover. 
Also read:Minutes after wedding, bride dumps groom, walks off with boyfriend
There are unconfirmed reports that the bride had warned the groom about her decision during the ceremony itself. 
The groom soon alerted his relatives, who tried to persuade the bride, but she refused to budge. This led to a clash between the families of the bride and the groom, and temple authorities had to seek the help of police. 
The bride informed the cops that her family forced her to get married against her will. The groom's family demanded ₹15 lakh as compensation. 
After negotiations, the girl's family agreed to pay ₹8 lakh and settled the matter. 
 
Last Updated Mar 31, 2018, 6:50 PM IST