Memory card with visuals of attack handed over at Kavya Madhavan's office: Pulsar Suni
Pulsar Suni told the police that his accomplice Vijeesh went to the Laksyah office with the memory card
Laksyah is an online clothing store owned by actress Kavya Madhavan, who is also Dileep's wife
The police had raided the Laksyah office at Mavelipuram near Kakkanad on Friday
The police also went to Kavya Madhavan's villa in Vennala on Saturday with a view to raid the place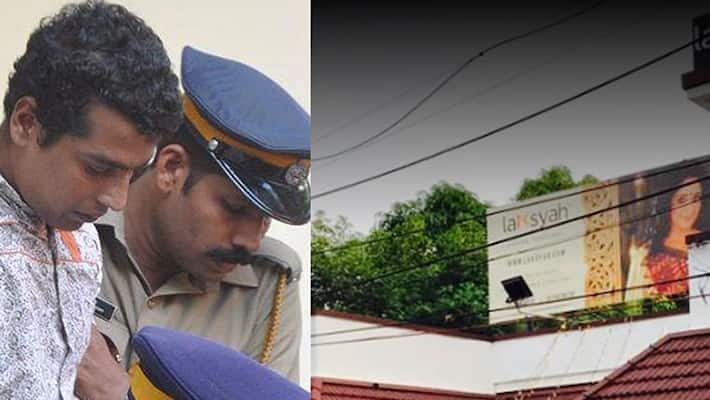 In another major development in the Kochi actress attack case, Pulsar Suni reportedly informed the police that his aide had handed over the memory card - which contained recorded visuals of the assault - at the office of Laksyah near Kakkanad. 
Laksyah is an online clothing store owned by actress Kavya Madhavan, who is also Dileep's wife. The police had raided the Laksyah office at Mavelipuram near Kakkanad on Friday, and it has now emerged that they were primarily looking to retreive the memory card.
Suni reportedly told the probe officials that his accomplice Vijeesh went to the Laksyah office with the memory card, as per instructions. Suni had earlier told the police that the phone and memory card were with his advocate.
Actress attack: Police raid Kavya Madhavan's clothing store's office
The raid at the Laksyah office started at 11 am on Friday and went on for three hours. The officials went through all the data in the computers at the outlet, as well as all cash transactions from the office in the last few months.
The police also went to Kavya Madhavan's villa in Vennala near Kochi on Saturday with a view to raid the place. However, they had to return as there was no one home and the doors were locked, according to various reports.
Women's Commission issues notice to Dileep in actress abuse case
Meanwhile, the probe team had questioned Dileep and friend Nadirshah in connection with the case in a marathon 13-hour grilling at the Aluva police club on Wednesday.
The attack happened on February 17, when the young actress, popular across South Indian industries, was kidnapped while she was travelling from Thrissur to Kochi. The attackers later dumped near the house of actor-director Lal, who informed the police. The actress was allegedly molested during the abduction.
Last Updated Mar 31, 2018, 6:49 PM IST