When Dileep took a leaf out of Nishal Chandra's book
B Raman Pillai had appeared for Kavya Madhavan's ex-husband Nishal Chandra in their much-talked-about divorce back in 2011
It is understood that Dileep's camp considered several eminent lawyers in the country before deciding on Raman Pillai
Raman Pillai is a noted criminal lawyer. He had represented beedi tycoon Mohammed Nisham in the Chandrabose murder case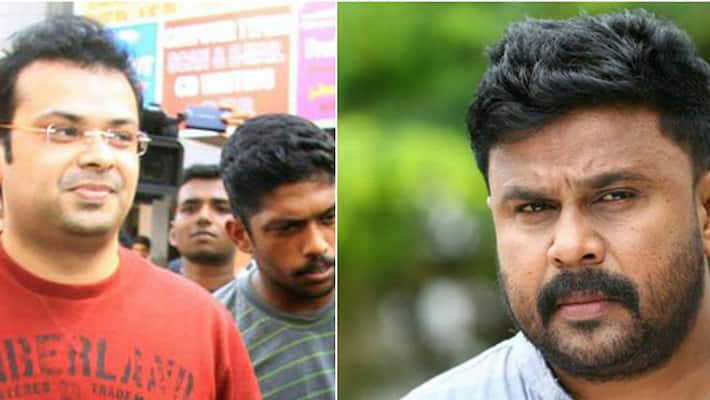 Dileep has roped in prominent criminal lawyer B Raman Pillai to represent him in the actress attack case, replacing senior advocate K Ramkumar who had appeared for the actor in the case so far.
Interestingly, Raman Pillai had appeared for Kavya Madhavan's ex-husband Nishal Chandra in their much-talked-about divorce back in 2011. Dileep himself got a divorce later and married Kavya.
Actress attack: Probe enters final stages, police to make 2 more arrests?
Raman Pillai will represent Dileep at the High Court on Monday. Ramkumar was leading the defence till now and there is still no clarity as to why the actor changed his counsel at this stage.
It is understood that Dileep's camp considered several eminent lawyers in the country including former advocate general MK Damodaran, former solicitor general Harish Salve and also Rebecca John, who appeared for cricketer S Srisanth in the match-fixing scam, to fight his case. But they eventually decided on Raman Pillai due to his impressive track record in the High Court.
Did Dileep's suggestion ruin this delivery boy's life?
Raman Pillai is a noted criminal lawyer. He had represented beedi tycoon Mohammed Nisham in the infamous Chandrabose murder case. He had also represented Sufia Madani, wife of Abdul Nasser Madani, an accused in Bengaluru serial blasts case. Sufia was accused in Kalamassery blast case where a Tamil Nadu state bus was torched.
Dileep was arrested on charges of conspiracy in the case on July 10 and is currently lodged at the Aluva sub-jail.
Last Updated Mar 31, 2018, 7:00 PM IST