Ganesh Kumar visits Dileep in jail as more celebs meet actor ahead of parole release
KB Ganesh Kumar said that Dileep is innocent till the court finds him guilty of the charges the prosecution has levelled against him
Screenwriter Benny P Nayarambalam, actor Sudheer and producers Arun Gosh and Bijoy Chandran were also among the visitors on Tuesday
It is interesting to note that the visits have come just hours before Dileep is set to leave the jail on a two-hour parole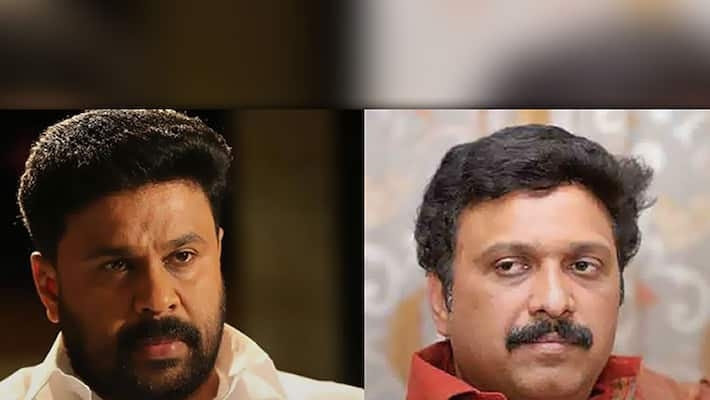 Actor and Pathanapuram MLA KB Ganesh Kumar visited Dileep, an accused in the Kochi actress attack case, at the Aluva sub-jail on Tuesday.
Ganesh arrived at the jail around 12 noon on Tuesday. Speaking to mediapersons after meeting Dileep, Ganesh said that the actor is innocent till the court finds him guilty of the charges the prosecution has levelled against him.
Earlier, Ganesh had come under severe criticism for defending Dileep vociferously before the mediapersons during an AMMA general body meeting a few days before his arrest in July. Ganesh took U-turn from that stand after Dileep's arrest, saying he "never expected this" from the actor.
Dileep very happy in jail, went to give him 'Onakkodi': Jayaram
Ganesh is the latest celebrity from the Malayalam film industry to visit Dileep in the last few days. Screenwriter Benny P Nayarambalam, actor Sudheer and Georgettan's Pooram producers Arun Gosh and Bijoy Chandran were also among the visitors at the Aluva sub-jail on Tuesday.
Actor Jayaram visited at the jail on Monday and gifted Dileep the 'Onakkodi'. Meanwhile, director Ranjith Balakrishnan, actors Harisree Ashokan, Kalabhavan Shajohn and Suresh Krishna were at the jail on Sunday. Actress and Dileep's wife Kavya Madhavan, his daughter Meenakshi and friend Nadirshah had visited the actor on Saturday.
After Kavya, several Mollywood celebs visit Dileep in jail on Thiruvonam eve
It is interesting to note that the visits have come just hours before Dileep is set to leave the jail on a two-hour parole. Nobody, except the actor's family members and lawyers, had visited the jail since his arrest on July 10 till the end of August.
The Angamaly magistrate court had allowed Dileep to attend the 'sradham', annual death anniversary rituals, of his father on September 6. The actor can attend the functions being held at his ancestral home and Aluva beach on Wednesday. 
Last Updated Mar 31, 2018, 6:36 PM IST