Kavya Madhavan is 'madam': Pulsar Suni
Pulsar Suni disclosed this while he was presented before CJM court in Ernakulam on Wednesday
When mediapersons asked him about the 'madam', Suni replied "My madam is Kavya"
Suni has been making revelations and throwing hints at mediapersons for the last two months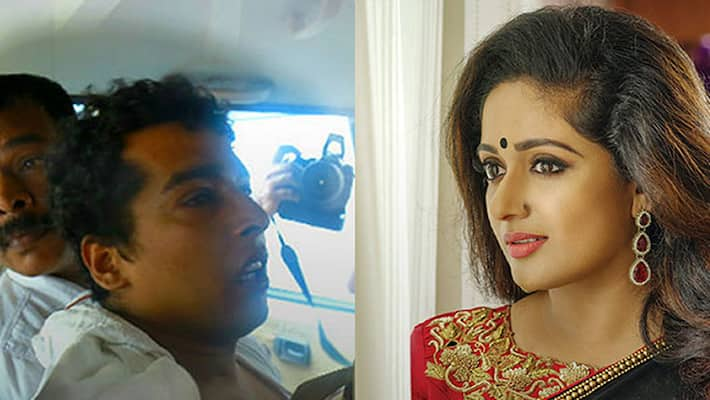 In a sensational revelation, Pulsar Suni has stated that Kavya Madhavan is the 'madam' in the Kochi actress attack case.
Suni, the prime accused in the case, made the disclosure to mediapersons when he was presented before the Ernakulam chief judicial magistrate court on Wednesday.
When reporters present at the court asked him about the identity of 'madam', Suni replied "Why do you need to listen to the confessions of a criminal?" But when asked again, he said "My madam is Kavya".
Also read: Pulsar Suni was very close to Kavya and Dileep: Prosecution
Suni has been making revelations and throwing hints at mediapersons for the last two months. He first said a 'madam' was involved in the conspiracy behind the actress attack and that she was a person from the film industry. However, he had refused to revealed the her identity.
After Dileep's arrest on charges of conspiracy in the case last month, some reports had suggested that his wife Kavya Madhavan was the 'madam' in question, while some others claimed it was another young actress who is close to Dileep.
Read more: Kavya lied to police, she used to lend me money: Pulsar Suni
Earlier this month, he told reporters that the 'madam' is a real person from the Malayalam industry, and that he would reveal more details about her on a later date, if "the VIP in jail" doesn't.
The police had recently questioned Kavya regarding Dileep's acquaintance with Suni. Though she denied knowing Suni initially, Kavya later admitted that she knew him and that she had also given him some money on Dileep's behalf. This statement is understood to have worked against Dileep while the High Court heard his bail plea. 
Last Updated Mar 31, 2018, 6:37 PM IST