Sasikala paid Rs 2 crore to Bengaluru prison officials for special favours?
DIG Prisons of Parappana Agrahara makes explosive revelations through a letter
The letter points out several findings - including Sasikala's alleged dealings with prison officials
A special kitchen in violation of jail rules? All in the knowledge of the top cop in the department?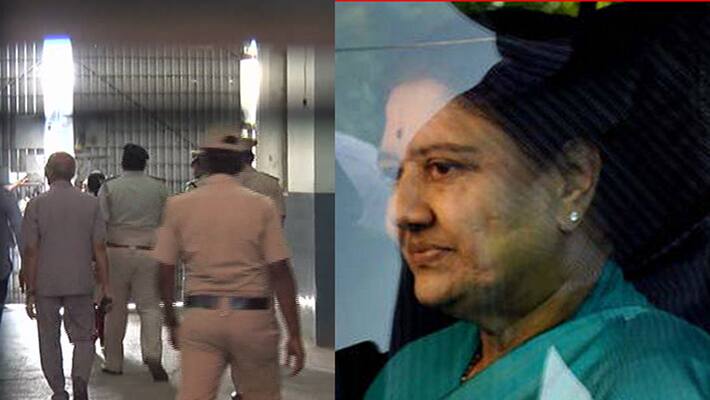 She might not be the 'Chinamma' anymore in the AIADMK, but she is alleged to still be one in Bengaluru's Parappana Agrahara prison. Tamil Nadu's Sasikala is believed to be embroiled in a bribery case, apart from the disproportionate assets that she is already convicted for. 
In a letter, addressed to the Prisons DGP Satyanarayana Rao, Bengaluru Prison's DIG D Roopa (image below)  has listed several findings that reportedly highlight the wrongdoings in the jail.

The one that has sent shockwaves right through Karnataka and Tamil Nadu is the involvement of AIADMK's interim general secretary VK Sasikala. According to the letter, (the eighth point precisely): A special kitchen is functioning for Sasikala, the disproportionate assets case convict from Tamil Nadu, which is in violation of the prescribed rules.

As if this is not shocking enough, there is more. The letter also states that there are rumours of these activities taking place with the DGP's knowledge. And that Rs 2 crore was allegedly given for this special treatment.
Roopa has further requested Mr Rao to intervene immediately and take action against those found to be guilty.

Besides the DGP, sources say that the letter was sent to the ADGP, Chief Secretary and the Home Secretary. One of the prison officials has also mentioned that a memo from the DGP was sent to Roopa questioning her on her visit to Parappana Agrahara without any prior intimation. 
With just a month left for retirement, it seems like Satyanarayana Rao has a big task ahead of him for a smooth exit.
Last Updated Mar 30, 2022, 9:48 PM IST