15-year-old girl dies mysteriously at Alva's School, here is the audio of her last call to parents!
15-year-old Kavya, a student of Alvas's High School and a badminton champion was found hanging from her hostel
She had made a call to her parents on Wednesday, just a day before the death
Throughout the talk there were no hints at anything that would have forced her to take the extreme step
There are questions around her death and parents have demanded probe of the incident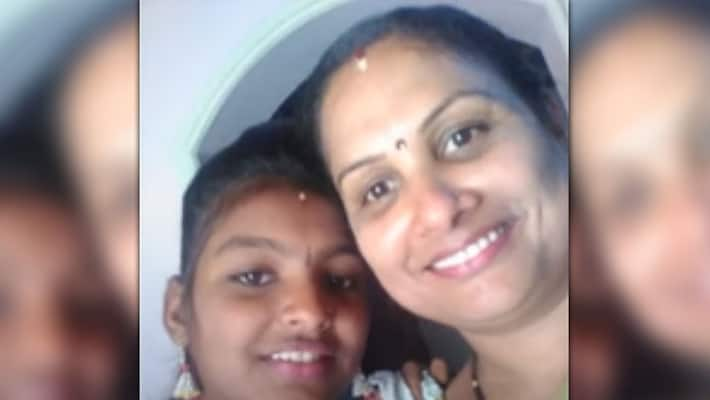 15-year-old Kavya, a student of Alvas's High School and a badminton champion was found hanging from her hostel room on Thursday. Shocked parents have cried foul as the body was removed from the room and kept at the mortuary.
The parents had got a call from the physical education teacher that their daughter had committed suicide. They reached the school within half an hour. Still, her body was removed from the hostel room and kept in the mortuary.
There are many mysteries surrounding around Kavya's death. Kavya had spoken to hare parents on Wednesday, and there were no signs of her in depression or facing any problem. In fact, Public TV reported that Kavya was called for practice at 4 am on the day of her death. She was found in her track suit.
Questions have also been raised about the fact that where did she get a saree to hang herself?
Parents have told that she was a strong and determined girl and would not try to kill herself in any situation. They have demanded a full probe into what happened to Kavya?
It is said that Kavya was a Badminton champion from Kateel School and the physical education teacher at Alva's college had convinced the parents to join her to Alva's college which has the infrastructure and encourages budding athletes.
Thus on his recommendation, the parents had admitted Kavya to Alva's college in June. Her death has shocked not only them but the entire college and her classmates.
Further detail on the case is awaited.
Here is teh audio clip of the dialogue between Kavya and her parents on Wednesday:
Here is the complete translation of the telephonic conversation of Kavya and her parents in English. Kavya spoke to her parents in Tulu.
Mom: Hello: How are you

Kavya: I am fine

Mom: Did you finish exams?

Kavya: Yes I had one today

Mom: How was the exam?

Kavya: Easy

Mom: Are you lying?

Kavya: laughs... No, it was easy

Mom: Then what, how are you? Why didn't you call?

Kavya:  As there was no practice during exams we did not go to the grounds, and so I couldn't call

Mom: How is your leg....finger?

Kavya: I had gone to the doctor, he asked me to remove the nail, so I did not go there again.

Mom: Will they not give injection before taking off the nail?

Kavya: I don't know... didn't go there again

Mom: Ok... we can get it removed when you come here

Kavya: Ok...

Mom: Do you have pain?

Kavya: They had given me pain killer, so it is ok. Mummy, you come here, you can come to my room

Mom: Ok... what do you want me to get?

Kavya: Chocolates

Father: Hello... how are you?

Kavya: Fine... How are you?

Father: How is everything there?

Kavya: It's fine. Just finished my last exam today

Father: Are you going to practice now?

Kavya: No... today there was no practice. Practice will start from tomorrow at 4.15 am, no practice in the evening but only in the morning

Father: Is everything ok there? No problem right?

Kavya: No... everything is fine.

Father: Is PT Sir there?

Kavya: No...there is no practice, so he might not come

Talks to her sister who says she is eating snacks at home and gives the phone to the mother.

Mom: Did you get your uniform?

Kavya: No... Pramila ma'am told me that there was just one year left, so it is a waste of money

Mom: So you will not get the uniform?

Kavya: They might give it

Mom: Should we get your dresses when we are visiting you day after?

Kavya: Ok.. yes... all are going on an outing on Sunday, even parents can come... please you people also come... let's all go.
She even speaks about students who had copied and were made to pay a fine of Rs 500. Mother advises her that she should study and not indulge in all these things.
Kavya says I sit on the first bench I don't know anything about all this, and I don't have to do this. Then both continue to talk, and mother says that they will come and meet her on Saturday. Both keep the phone with a good note.
This call gives no hints that Kavya had any pressing problems to take the extreme step.
Last Updated Mar 31, 2018, 6:33 PM IST