'What was she doing out late at night?' BJP minister questions the Chandigarh stalking victim
Varnika Kundu, the daughter of an IAS officer who was chased by two men driving under the influence of alcohol
One of them was Vikas Barala, son of Haryana BJP Chief Subhash Barala, and the other was his friend Ashish Kumar
A BJP leader Ramveer Bhatti questioned the need for Kundu to travel at night and said that parents should not allow their children to roam at night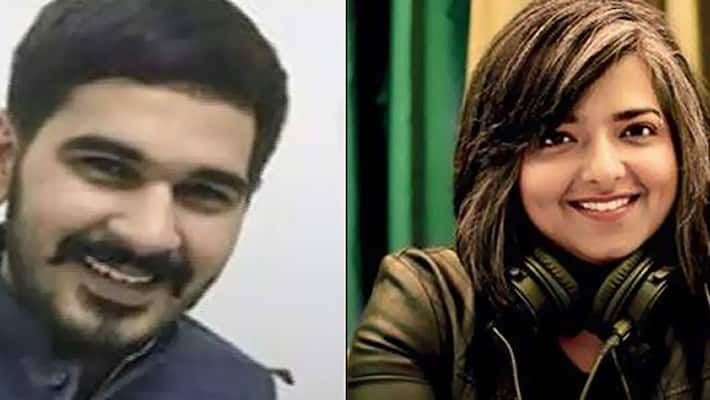 Varnika Kundu, the 29-year-old daughter of an IAS officer who was chased by two men driving under the influence of alcohol, is now being questioned about staying out of home late at night.
Varnika accused Vikas Barala, son of Haryana BJP Chief Subhash Barala, and his friend Ashish Kumar, of tailing her around 12.15 AM on early Saturday morning.
The duo drove recklessly behind her, cutting her at lights before she could take a turn to escape, and often threatened to ram into her vehicle. Even as she was afraid for her life, the woman managed to inform her parents of her ordeal and also called 100 for help. 
The Chandigarh police acted promptly at caught the duo red handed when they were trying to force open the woman's car door after finally catching up with her.
However, what is shocking is that the Chandigarh police quickly dropped the sections under IPC which would make obtaining a bail impossible for the duo. The FIR against junior Barala was registered under IPC Section 354D (stalking) and Section 185 of the Motor Vehicle Act, dropping the Sections 341 (wrongful restraint), 365 (kidnapping with intent to confine) and 511 (attempting to commit offences punishable with imprisonment for life).
Vikas and Ashish are out on bail now.
What is more shocking are the comments made by BJP leaders? Subhash Barala's deputy Ramveer Bhatti said, "Parents must take care of their children. They shouldn't allow them to roam at night. Children should come home on time, why stay out at night?" 
Congress has attacked BJP saying that they are trying to misuse the police and shield their own. Randeep Singh Surjewala of the opposition Congress alleges that five of seven CCTV cameras along the road where the woman was chased are missing and it indicates an attempt to destroy evidence.
Home ministry which directly controls Chandigarh admin&police conspiring to hush up matter to protect Haryana BJP Pres&his son: RS Surjewala pic.twitter.com/OXheKIiG1r

— ANI (@ANI_news) August 7, 2017
Haryana Chief Minister Manohar Lal Khattar said that this is an individual incident and that Vikas will be punished once found guilty.
"I have complete faith on the Chandigarh Police. Justice will prevail. The accused will be punished once found guilty. This is my official stance on this matter. This case has nothing to do with Subhash Barala. Such act is highly condemnable if proved correct," the Chief Minister said.
 
Last Updated Mar 31, 2018, 6:55 PM IST