Cyberattack effect: ATMs closed as preventive measure, RBI order a hoax
ATM operators, however, say that there is no threat to customer data on money
Latest update: RBI has not given any direction or issued any advisory to banks to shut down their ATMs. Wrong information is floating around.
Ministry of Home Affairs sources said some ATMs all over the country have been closed down as a preventive step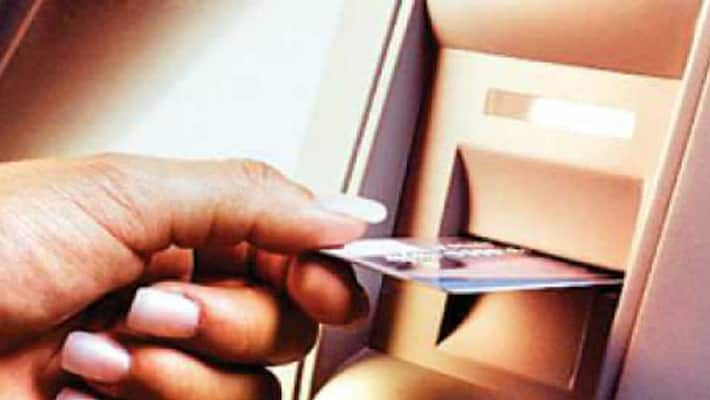 All banks in the country have been ordered to keep their ATMs closed until the machines are protected from the WannaCry ransomware. A Windows update will be applied to the machines and then only will they begin to dispense cash. This was the information that has been circulating on Whataspp and other media. The directive is being attributed to the RBI. 
However, there nothing to panic about. ATMs are safe for money withdrawal. According to a report in India Today, the Ministry of Home Affairs sources said some ATMs  have been closed down as a preventive step following concerns against the virus attack. MHA officials said they were closely monitoring the situation.
Even  ATM operators say that there is no threat to customer data or money. "The objective of ransomware is to shut down critical information in networks and prevent access to this data. In the case of ATMs, there is no data stored in the machine. Neither is there storage of any kind of logic that will block transactions. Even if a machine were to get affected it can be reformatted and put to use immediately," Manohar Bhoi, president (technology) at Electronic Payments and Services — a management services firm that handles ATMs for public sector banks — told Times of India.
An RBI spokesperson has said that in case people are receiving messages not to use the ATM and that they have been hit by ransomware or any virus then not to believe them as they are false. 
The country's cyber security agency has alerted Internet users against damaging activities of a strong and globally active ransomware virus- 'Wannacry'- that critically infects workstations and locks them remotely. The red-coloured 'critical alert' was issued by the Computer Emergency Response Team of India (CERT-In), the nodal agency to combat hacking, phishing and to fortify security- related defences of the Indian Internet domain.
Last Updated Mar 31, 2018, 6:36 PM IST