Kerala CM says no to Onam bash in public offices, BJP disapproves
Kerala Chief Minister Pinarayi Vijayan urged employees to organise celebrations on holidays or after office hours without affecting the functioning of offices.
BJP Kerala president Kummanam Rajasekharan flayed the statement of Pinarayi Vijayan and termed it media stunt.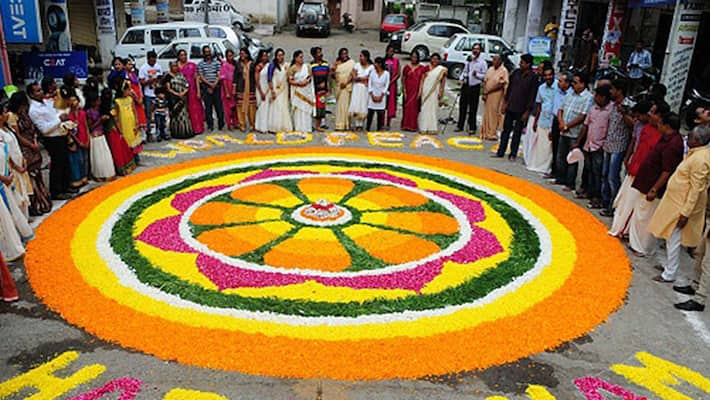 Within two hours after seeking support for the All India Strike on 2 September through his Facebook page on Friday, Kerala Chief Minister Pinarayi Vijayan, said a firm no to Onam celebrations in government offices during working hours as it would affect their functioning. The CM's statement elicited mixed response while the BJP raised a political controversy over it.
The Chief Minister stated in his Facebook post that it was not proper to conduct celebrations   during working hours in government offices. Make sure that the government offices are functioning properly and that the grievances of people solved in time, the Chief Minister said. 
"The employees should be present in their seat during office hours.  If the festivities are organised on holidays or after office hours, it will not affect the functioning of offices. Government will ensure that celebrations are organised in offices without affecting the  functioning," Vijayan said. 
  "AT the outset, the Chief Minister's concern for sparing an hour for Onam celebration may seem an innocent attempt to enhance the efficacy of government offices. But in an earlier post, he expresses solidarity for the day long all-India strike,"  BJP state president Kummanam Rajasekharan said pointing out the paradox in the CM's  posts. These are just gimmicks to grab headlines, he added.
Meanwhile, the BJP state general secretary K Surendran questioned the CM for supporting the national strike on 2 September. It is highly objectionable that the CM, who also holds the Home portfolio and is responsible for protecting the freedom for movement and the right to work, urged people to join the strike, he said.
Last Updated Mar 31, 2018, 6:50 PM IST