Jayalalithaa should thank Stalin more than voters
Jayalalithaa thanked the people of Tamil Nadu for keeping her in office. She actually should have thanked arch rival DMK's treasurer MK Stalin. It was Stalin who nixed all chances of Vijayakanth allying with the DMK. Stalin literally drove him away. Vijayakanth had demanded some 70 seats, which DMK chief Karunanidhi was more than willing to accommodate.  

For the sake of the alliance Karunanidhi, the senior most active politician in the land, had set aside his ego. This shows Stalin does not even possess a fraction of his father's political acumen. 
Read more: Jayalalithaa should understand the dissent of the common man
 
However, there's another way of looking at the Tamil Nadu election results--from Stalin's own point of view--that would make him look like a Machiavellian genius.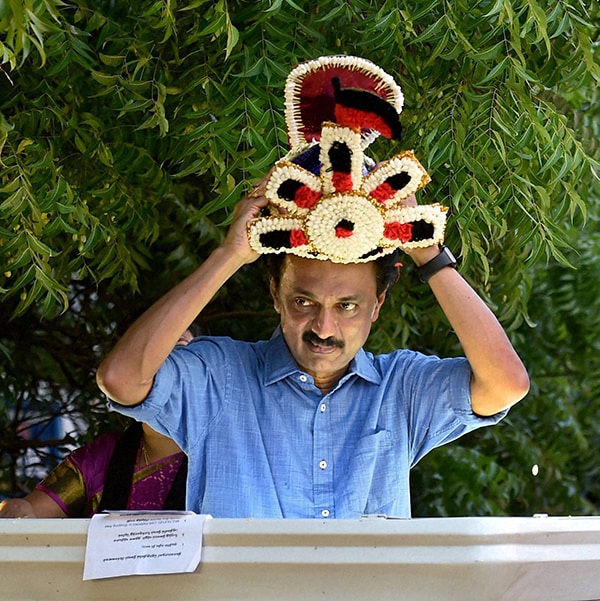 Put yourselves in Stalin shoes for a minute, and this is how it would play out: "If I hadn't shut the door on Vijayakanth, DMK would have returned to power and daddy would have had the distinction of being the oldest CM at the age of 93.

I am 63 already. If daddy ruled for five years, I'd be 68 by the time next elections happen.  Given Tamil Nadu's tradition of booting out the incumbent government, the soonest DMK could hope to win an election would be 2026.

How old would I be then? I'm weak in math. I should ask daddy.  Despite doing yoga and walking in the mornings, such complex calculations make me huff and puff.  But today, I've accomplished what I wanted. So what if I can't become the CM, at least the party would be under my complete control."
Read more: In Tamil Nadu, a kiss is political currency

It is not hard to imagine Karunanidhi being livid at Stalin for denying him the epochal opportunity to become CM at 93.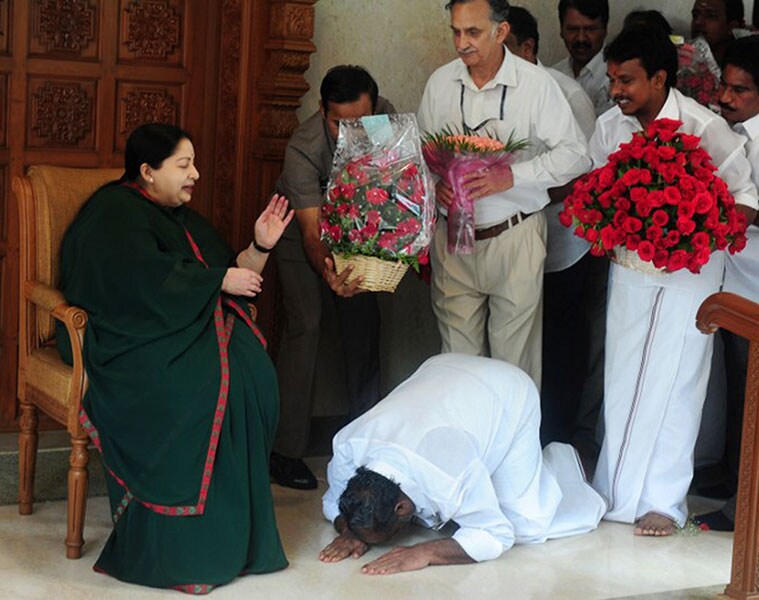 If you look at the AIADMK, the party men are celebrating the victory in utter disbelief.

Jayalalithaa's statement post the win is a bit worrying.  She has promised to fulfil each one of her election promises. These promises are nothing but freebies that would encourage the poor to remain happy with economic status quo in their lives.  
 
What are these freebies? Mixer-grinder, sewing machine, laptop, 8 grams of gold for mangalsutra, 50% cheaper two wheelers and so on. The list is endless.

The freebies are not going to change the quality of life. People in the state still run from pillar to post carrying plastic pots looking for drinking water. The quality of education is pathetic. Public healthcare remains weak.

Instead of lavishing more freebies, Jayalalithaa would do well to implement some good ideas from the PMK manifesto about high-quality universal education and healthcare.
Read more: Stalin2.0: The cool can-doer

There are two other very important things Jayalalithaa must do at once. She needs to do away with her circle of slaves who perpetually prostrate before her and induct responsible and competent individuals in key positions.
She needs to understand that those constantly venerating are neck deep in corruption. For example, her MLAs bang the benches cheering every single word she utters inside the assembly. Jaya TV then dutifully makes a newsreel out of it. It is one of the most vulgar sights you can encounter.

I see both AIADMK and DMK, culturally as one. There is hardly anything to differentiate their delusions of grandeur when in power. During DMK's rule, when one of Karunanidhi's grandchildren got married, there were giant cut-outs all over the city and some 5000 flex advertising boards installed.

With the AIADMK in power for five more years, expect to see more images of Jayalalithaa as Virgin Mary, Durga, and many other divine avatars.  
 
There's a small bit of personal satisfaction, however, with the AIADMK's victory. My physical safety is guaranteed because no one in the party reads literature. Since Karunanidhi himself is a writer, the party remains in touch with writers and intellectuals.
 
Anticipating a DMK win, I had started practising using the Indian style toilets. You need some practice in case you had to spend some time in the jail. Now for the next five years, I needn't fear that eventuality. I've happily switched back to the WC.
Charu Nivedita is a Tamil novelist. His works include 'Zero Degree' and 'Exile'. The views expressed are his own. 
Last Updated Mar 31, 2018, 6:41 PM IST