India builds cities, but poor have no homes in them
Statistics shared in a review meeting headed by Housing Minister of Karnataka show on 45% housing target have been met.
World Bank estimates that up to 55% population of India lives in urban settings.
Government housing schemes for poor are not implemented effectively.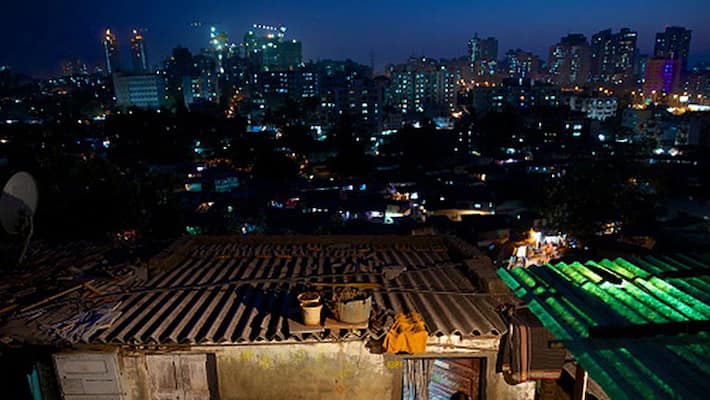 India is progressing in a rapid speed, especially the recent demonetisation has accelerated the process by giving a jolt to the economy and a push to the digital India. 
But, in this new fast urbanising modern India where exactly the poor population stand or rather live?
According to a recent report, Karnataka state government is finding it difficult to provide housing facility to the poor in cities like Bengaluru. 
Recently, in a review meeting headed by Housing Minister of Karnataka, M Krishnappa statistics were discussed that show that the government is far behind the target they set for the providing housing to the poor. 
As per the stats, for Bengaluru Urban the set target is 5,421 for 2016-17 and as of January 11, 2017, construction of only 45% of the total number of houses have been completed. 
This is not just a problem for Karnataka state or of Bengaluru alone; this is a problem in most cities in India which is yet to be seriously addressed. 
Last year, The World Economic Forum, a Swiss nonprofit foundation, published an article addressing the problems of India's urban poor. Sighting a World Bank estimation, the article mentions that up to 55% population of India lives in urban settings as of 2010. 
But, as per the official data, this number of 31% meaning the governing authorities in India is in sharp denial of this population explosion in the urban areas of India. 
The hope of better and newer employment opportunities, improvement in living condition, and accessibility to more facilities are the reasons why people migrate to the urban India, only to end up in slums without proper housing facility and basic amenities, like electricity, water supply, waste management, etc.
The central government has introduced housing schemes for the poor including Pradhan Mantri Awas Yojana, Rajiv Awas Yojana, Deendayal Antyodaya Yojana (DAY) - National Urban Livelihoods Mission (NULM), but the implementation and fund distribution under these schemes takes forever. 
India has been working hard to be a global superpower by adopting cashless economy, urban development, and by strengthening diplomatic ties with other powerful nations.
In the midst of such transition, it seems the struggle of the poor population of India has increased by many folds. 
Last Updated Mar 31, 2018, 6:37 PM IST