Does BJP stand a chance in Bengal? Not!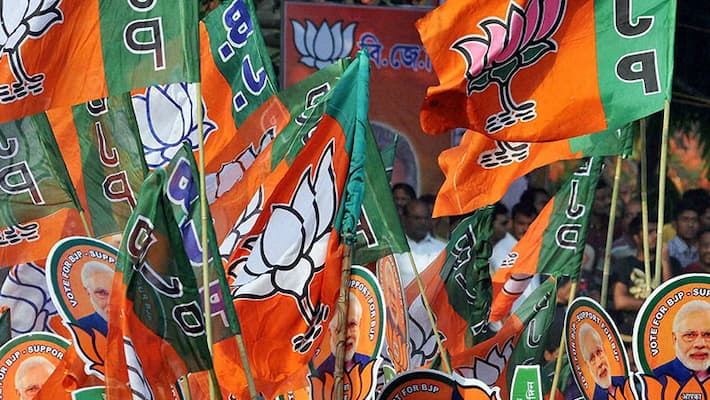 The 2014 general election was momentous for the BJP in West Bengal because its vote share was 17%, by far its best performance in the state. It also bagged two seats in West Bengal and tripled its vote share. This performance was significant because BJP's seat tally was similar to the Left Front, which ruled the state for 34 years. BJP's vote share was also higher than that of Congress.
Just months before the Lok Sabha poll, BJP candidate Samik Bhattacharya won the by-election from Bashirhat in Bengal's North 24 Parganas district. The Bashirhat win was noteworthy since the area is Muslim dominated. But Rajat Roy, widely known political analyst, said it was the urban vote in that area, which is predominantly Hindu, which brought BJP the win.
Bengal's new state BJP president Dilip Ghosh attempted to dispel the notion that the BJP is anti-Muslim. "We have a strong connect with Muslim voters in many parts of Bengal. In Bashirhat especially. We even have some Muslim workers in our party," Ghosh said.
Ghosh is upbeat about BJP's vote share this election and predicts the party will be able to match the vote share of 2014. "I think we will be able to match the vote percentage of 17% in 2014. It may even increase in a few areas. We are gaining ground in East Midnapore, where our performance has been poor in the past. The past year was not good for our party, as we saw in the municipal elections. However, we are regaining ground in many areas such as Birbhum, Burdwan, Kolkata, Nadia… and we have always been strong in North Bengal," Ghosh said.
Ghosh was brought in as the BJP state president of Bengal with the New Delhi command replacing Rahul Sinha, who is considered a relative moderate, while Ghosh is seen as a hardliner with strong Rashtriya Swayamsevak Sangh (BJP's parent organisation) RSS roots. There is word that the party's central leader Siddharth Nath Singh, the national secretary who handles West Bengal affairs, is pitting his faction, led by Rahul Sinha, against the new team under Ghosh. But Ghosh and Sinha both tried to scotch these rumours. "There is no question of factionalism. Our party is like a family. There are no favourites," said Ghosh.
There is no future for BJP here. The politics of the party is of dividing people along communal lines no matter how much Modi talks of development. We have seen this too many times. But Bengal has had a strong history of democratic movement. So, we had here the Left Front and the Congress. Even Mamata Banerjee tries to hide her relations with BJP because she knows that it is very difficult for a party built on communal politics to have any effect on Bengal's voters.
Sinha said, "There is no factionalism. We run the party together. There is no individual power at play."
Echoing Ghosh once again, Sinha added, "We are not a communal party. We are not dependent on communal issues. We want to bring in development, get rid of corruption and improve law and order. If we come to power, we will take care of police security. This is a state where the police cannot provide security to the people. We will take care of that."
Sinha is contending from the Jorasanko seat in Kolkata. Nearby, an under-construction flyover collapsed on March 31, leaving 26 people dead. Much of the blame for the disaster has fallen on the ruling Trinamool Congress. BJP is set to gain from the people's anger. "I am anyway a strong contender in my seat. Certainly, the flyover collapse has only angered people more and the people of Jorasanko will vote for me," Sinha told newsable.com.
Asked about what he thought of the saffron party's prospects in Bengal this year, Rajat Roy, political analyst and expert on Bengal affairs, said. "In some parts of Bengal, BJP has strong support, such as Madarihat in Alipurduar district, Baishnabnagar in Malda, and Jorasanko in Kolkata. In Jorasanko, the sitting MLA is in a bad way because of the flyover collapse nearby. So, his opponent, Rahul Sinha of the BJP, is likely to win that seat."
Madarihat in Jalpaiguri has a population that consists mainly of tribal people and Nepali tea workers. With the Gorkha Janmukti Morcha's support, which also won BJP a Lok Sabha seat in 2014, Madarihat is a BJP stronghold, Roy explained. "Baishnabnagar in Malda, on the other hand, is likely to go to the BJP because of that area's proximity to Kaliachak."
Kaliachak was the epicentre of communal clashes in January that broke out after protests against a Hindu leader's inflammatory remarks. "Kaliachak is a predominantly Muslim area; it has a nine per cent Hindu population. As a result of the communal clashes in Kaliachak, Baishnabnagar, which is Hindu dominated, might vote for the BJP," Roy explained.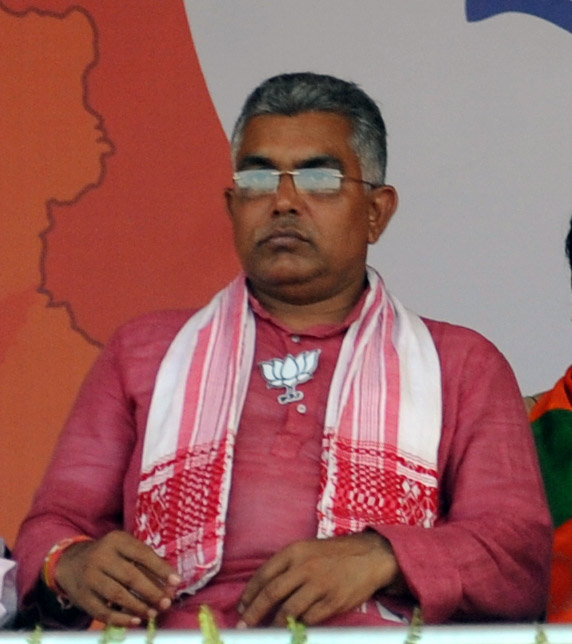 Asked about BJP's vote percentage this year, Roy said it was unlikely to be even double digits. "The 17% vote share that BJP earned in 2014 was mainly because of the Modi wave. And also because the opposition parties — Congress and Left Front — were in complete disarray. Rural Bengal felt then that BJP was the only party that could put up a resistance to the Trinamool Congress and provide them with security. But now, the people have realised that although the BJP is in power at the Centre, it can do nothing in Bengal. So, the voters will return to their traditional parties this time. BJP's vote share will be in single digits," Roy predicted.
So, will Bengal ever see BJP in power? Roy says that is unlikely at least in the next five years. "There is no future for BJP here. The politics of the party is of dividing people along communal lines no matter how much Modi talks of development. We have seen this too many times. But Bengal has had a strong history of democratic movement. So, we had here the Left Front and the Congress. Even Mamata Banerjee tries to hide her relations with BJP because she knows that it is very difficult for a party built on communal politics to have any effect on Bengal's voters. Most of the space for the democratic movement in Bengal is occupied by the Left Front and Congress."
Political commentator Sabyasachi Basu Ray Chaudhury, however, sees interesting times ahead for Bengal's politics. "There could be political churning in Bengal over the next five to 10 years. All this while, Bengal was polarised between the Left and Congress. Now, it is the Left-Congress combine and the Trinamool. If the Left gets a sizeable number of seats this year and Congress gets fewer, there might be tension. Also, we have to see how many seats BJP gets. In light of these facts, the 2019 general election will be quite interesting, much more so than this year's poll," Basu Ray Chaudhury told newsable.com
Basu Ray Chaudhury too believes that BJP will find it quite hard to reach double digits in terms of vote share this year. "Some sections of the urban middle class may again reach out to BJP. It might also be in an advantageous position in some areas of Birbhum and North Bengal. But whether they will win or not cannot be said." 
Last Updated Mar 31, 2018, 6:57 PM IST