Bengaluru's summer bummer, temperature tops 40C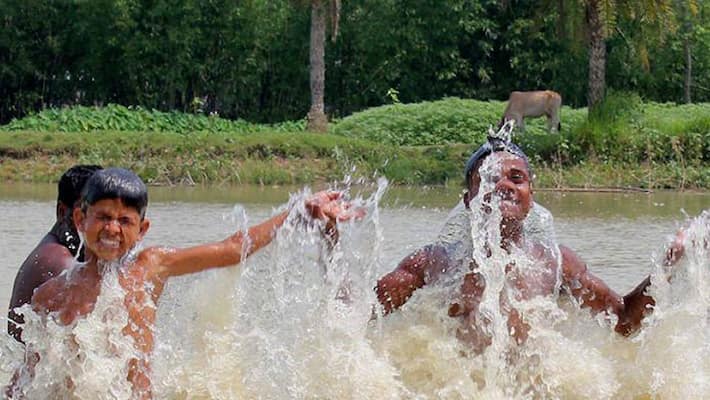 Bengaluru saw its maximum temperature exceed 40 degrees Celsius, for the first time on Tuesday, April 12, 2016.
According to the Karnataka State Natural Disaster Monitoring Centre (KSNDMC) station in Chowdeshwari ward, Yelahanka zone, the temperature recorded was 40.6 degrees Celsius.
KSNDMC further added that it surpassed the 38.9 degrees Celsius registered on May 22, 1931. The maximum temperature for April was also recorded in the same year on April 30 at 38.3 degrees.
GS Sreenivas Reddy, director, KSNDMC, told The New Indian Express that out of the 14 stations in the Bengaluru urban limits, six stations had registered maximum temperatures above 39 degrees Celsius. He also mentioned that the average temperatures in the city had been above 38 degrees Celsius.
On being asked about the forecast for the next week, he said that the probability of showers was less for the region. It is likely that the city will record temperatures around 41 degrees during the week.
Meanwhile, the maximum temperature in North Karnataka reached 44 degrees Celsius in parts of Raichur district.
According to KSNDMC data, two-thirds of the districts in the state recorded maximum temperatures exceeding 40 degrees. Six of them were above 41 degrees, while Raichur, Kalaburagi and Ballari recorded temperatures above 43 degrees.
Last Updated Mar 31, 2018, 7:04 PM IST