Drought hit India sees 116 farmer suicides in last 3 months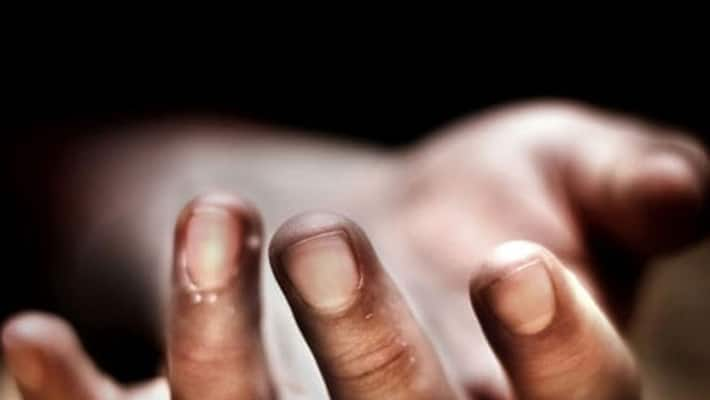 More than 2,000 farmers' suicide cases were reported due to agrarian reasons in 2015 with the highest number of 1,841 cases in Maharashtra alone, as per the data placed before Lok Sabha by Minister of State for Agriculture Mohanbhai Kundariya.
As per the data, 57 cases of farmers' suicides were reported in Maharashtra on February 29 this year, while 56 farm labourers' suicide cases in Punjab were registered on March 11. In Telangana, there were three cases, Kundariya said in a written reply to the Lower House.
In total, 116 farmers and labourers committed suicide in last three months due to agrarian reasons, the data showed.
Asked if the government has taken steps to mitigate the impact of drought on farmers and prevent them from committing suicide, the minister said it has approved Rs 12,773.34 crore relief package to 10 states affected by drought during kharif (summer) season of 2015-16 crop year (July-June).
Karnataka, Chhattisgarh, Madhya Pradesh, Maharashtra, Odisha, Telangana, Uttar Pradesh, Andhra Pradesh, Jharkhand and Rajasthan are reeling under drought.
In a separate reply, the minister said the rabi crops including wheat were affected in 15.06 lakh hectare due to unfavourable weather conditions in Rajasthan and Haryana.
Even the Karnataka government reported drought impact on rabi (winter) crops in 22.33 lakh hectare and had sought a central assistance of Rs 1,417.14 crore, he said.
Besides relief package, the Centre has taken other measures to deal with the situation of drought including implementation of diesel/seed subsidy and relaxed norms under MGNREGA to provide additional employment of 50 days over and above 100 days per household in areas affected by natural calamities, the minister said.
"So far, a sum of Rs 18,408.98 crore has been released during 2015-16, to the aforesaid 10 drought-hit states under MGNREGA," Kundariya added.
Asked if the government has taken steps to help the debt-ridden farmers and put a check on private money lenders, the minister said farmers are indebted due to both institutional and non-institutional sources of credit.
To bring more farmers within the institutional fold, the government is providing short-term crop loans and medium/long term loan to farmers. Short-term crop loan of Rs 3 lakh is provided to farmers at an interest rate of 7 per cent per annum and prompt re-payers are getting the benefit of  3 per cent interest subvention, he said.
The benefit of interest subvention scheme has been extended to small and marginal farmers having Kisan Credit Card for up to six months post harvest on the same rate as available to crop loan against negotiable warehouse receipt for keeping their produce in warehouses, he added.
The limit for collateral free farm loan has been increased from Rs 50,000 crore to Rs 1,00,000, the minister said.
Last Updated Mar 31, 2018, 6:46 PM IST