Donald Trump is this close to turning immigrants out of US
Trump's bizarre ascent has initiated witty online videos and cartoons of a wall being raised at the American-Canadian border, ostensibly to stem mass American exodus to Canada in the event of  Trump's election to the hot seat. A website - that appeared seemingly overnight - is advertising to Americans unhappy with Trump's election a safe refuge in an island off Canada's Atlantic coast.
Such was the impact of the ad that Canadian Prime Minister Justin Trudeau, on being prodded by a magazine about his views on Trump, had just one thing to say, " Cape Breton is lovely, all times of the year."
However, there is nothing light-hearted about the possibilities of migrating from America if it comes to that for Trump's campaign is racist, intolerant and insidious, and now brings in the notorious white supremacist Ku Klux Klan or KKK leaders like David Duke and Thomas Robb in full support. Duke, former KKK leader, blatantly says, "Voting for anyone else other than Donald Trump, is 'treason' against white heritage."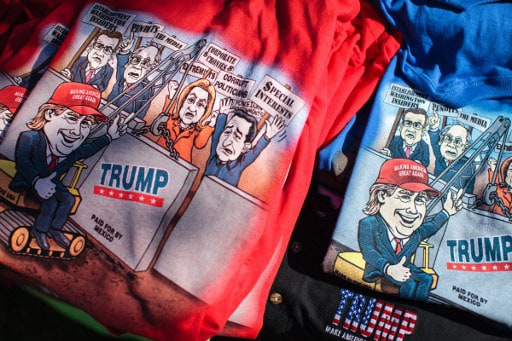 A few months ago, at Anaheim, California, a clash erupted when six Klan members arrived at a park for a planned anti-immigration rally, which was started by a larger group of 10 to 20 counter-protesters who had "the intent of perpetrating violence". The Klansmen stabbed three counter-protesters with knives and the decorative end of a flagpole, triggering a vicious brawl where they were also beaten up.
Anaheim has gone from 95 percent white to 53 percent Hispanic and 27 percent white, according to data with the U.S. Census Bureau. So, far from being anachronistic they are emerging bolstered by Trump's promises for a better white America.
In another California incident, a Trump rally was disturbed by protestors and in the mayhem that ensued, several from either faction were seriously injured. Basically, the huge turnouts that Trump's campaign trails have attracted are all because of people who want to participate in theatrics – theirs or Trump's.
Social media bitching has also provided great fodder to the primary debates. Reacting to the recent 'Manhandling of a young black girl at a Kentucky debate' an online citizen expressed her anguish so: "The rise of this blustering man, bewilders the educated among us, conjoins opposite politicians, agonizes our international allies, threatens minorities, spits on the disabled, and touches the hearts of those who just does not know better."
But let's talk walls again. This time, the idea is Trump's. He has promised to build a huge wall between USA and Mexico, to prevent illegal immigration and also to send back the 42.1 million Mexicans that live in the USA. Trump has also assured that the wall will be built with Mexican money. 
Paul Sauer, 70, white and non-political, says, "This is such ridiculous statement. Does he think  the likes of El Chapo (Mexican drug lord) cannot bring in drones and feed the rest of America with drugs?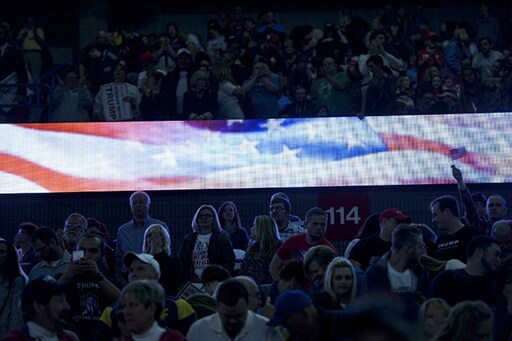 "The reason why Mexicans will always be here is because Americans need to be high all the time. And who provides them drugs - Mexicans. And if Trump gets to be the President, I guess we will need it more if only to avoid the embarrassment of such a choice as him," Sauer adds.
Still Trump blusters on unfazed. He even speaks about the size of his 'junk' in a GOP primary debate and we still get shocked? What Americans stand to lose with Trump's election - especially the gun control lobbyists - is the fight for more gun control laws, something President Barack Obama has been striving to implement.
For, Trump calls himself 'Pro Life" and therefore supports gun rights and the Second Amendment, the right to carry arms. America is the most gun-friendly nation in the world, with a population of 318.86 million people carrying as many guns. Bloomberg carried a news report saying American gun deaths would exceed traffic fatalities by 2015.
Read more by the author: Why the Democrats, and even America, need Hillary
Filmmaker Spike Lee recently showcased his Chicago-set, politically-laced musical satire Chi-Raq at the Berlinale film festival. "The United States of America is a very volatile country. Every day, 99 Americans die due to gun violence of which two-thirds are a suicide. There's a great battle going on. You must look at America and say, 'What the f*ck is going on?' And, 'Donald Trump is going to be President?,'' Lee said at the release presser.
The latest Rasmussen Poll showed Trump edging Clinton 41-39 percent in a hypothetical match-up, the first time he's led their polling since last October. There is an asterisk in that finding: If voters are given the option of staying home, another recent Rasmussen survey showed Clinton and Trump tied.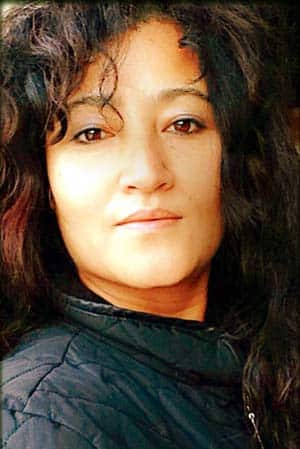 Anjou DurgaGiri is Asianet Newsable's editor-at-large, currently living in Kansas City. The views expressed here are her own.
Last Updated Mar 31, 2018, 6:42 PM IST