Bucking trends, 'award-winning' Thithi also runs 'houseful'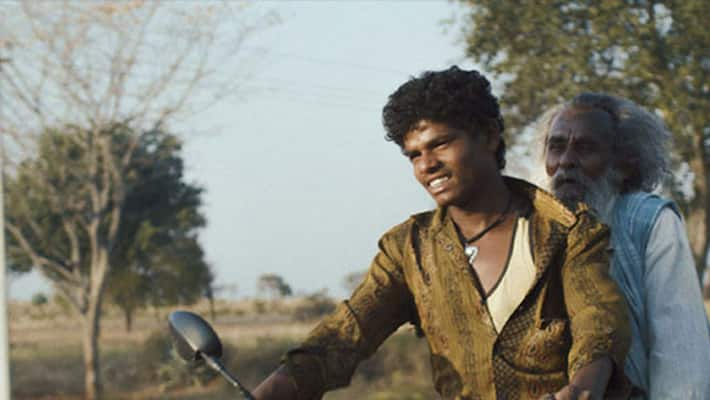 Award winning movies rarely attract large audiences. In fact, many don't even make to the big screens and if they do hit the screens, they do not stay there for more than a week.
Thithi, produced by Pratap Reddy, Sunmin Park and directed by Raam Reddy, has not only won the national award but is running to packed theatres. Even acclaimed Bollywood director Anurag Kashyap was in all praise for the movie. "Thithi is one movie I can watch any number of times," he tweeted.
"THITHI" is that one film that I have seen thrice and I can see it any number of times. Don't miss this gem

— Anurag Kashyap (@anuragkashyap72) May 6, 2016
The movie, which has non-actors in lead roles, revolves around the ritual that follow the death of 'century' Gowda, a man who lived for 100 plus years.
Every1in Bengaluru, Mysore &other parts of Karnataka, One of the funniest films that I have seen in recent times, "THITHI" releases today

— Anurag Kashyap (@anuragkashyap72) May 6, 2016
The movie was released in Karnataka on May 6, in limited theatres. Some multiplexes only ran one show per day, as they were not confident over the turnout. But by Sunday, all shows were booked and in fact, some theatres had to deploy extra security to manage the crowd. Seeing the success of the film, multiplexes are now running three shows a day.
Thithi was premiered at the 68th Locarno International Film Festival last year in August and it won the Golden Leopard in the 'Filmmakers of the Present' category as well as the 'Swatch First Feature' award.
The film also won awards at film festivals held in Mumbai, Palm Springs, Marrakech and various other cities.
Last Updated Mar 31, 2018, 6:58 PM IST