Video: Sonia Gandhi's emotional response to Modi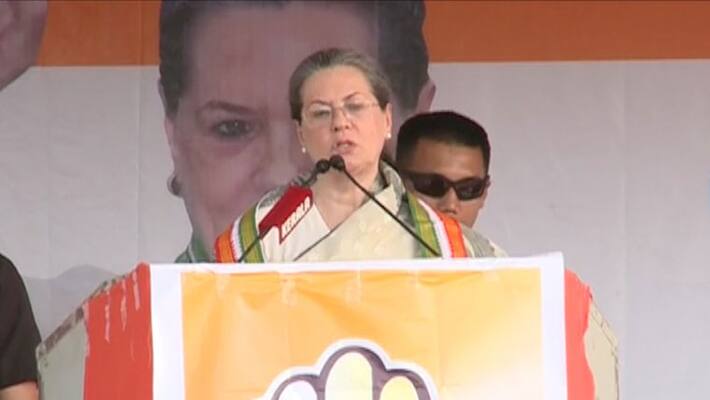 An emotional Sonia Gandhi vouched by her love for India and repeated what her mother-in-law once famously said that her blood and breath would be for India. 
The Congress president was responding to the jabs by Prime Minister Narendra Modi in connection with the Augusta Westland scam.
Modi, on Sunday had hit hard at Gandhi at an election rally at Thiruvananthapuram.

 
Addressing a public meeting at Putharikkandam in Thiruvananthapuram on Monday evening, Gandhi said that she is being attacked by Modi and the RSS for being born in Italy. 
"I was born in Italy. I came to India in 1968 as the daughter in law of Indira Gandhi," Gandhi read out. "This is my home, this is my country," She added.
Gandhi blamed the RSS and the BJP for hunting her for the past 48 years. She urged the voters in  Kerala not to allow the BJP open account in the state Assembly.
Watch her speech in English: 
Last Updated Mar 31, 2018, 7:04 PM IST