#PoMoneModi is trending on Twitter and Facebook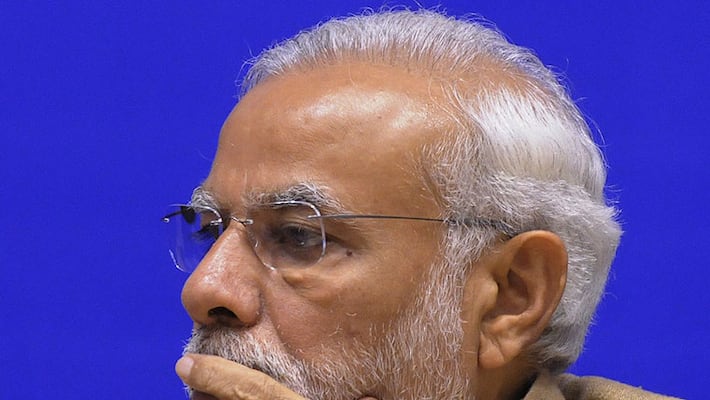 It seems, Prime Minister Narendra Modi has irked the Malayalee pride just before the crucial polls, by comparing the state to Somalia while referring to media reports that showed tribal children taking food from a waste dump. 
Irate netizens are pouring their anger on the Twitter and Facebook and the #PoMoneModi, that can be roughly translated to 'Modi, mind your business' or 'get lost Modi,' is trending on social media. 
Chief Minister Oommen Chandy wrote an elaborate Facebook post addressing Modi and said that the Prime Minister insulted Kerala. Modi was referring to false media reports. He should have verified the truth before jumping to conclusions, Chandy wrote. "I can say for sure that no child in  Kerala is in a state to seek food from the waste dump," he added. 
Sensing that the Somalia-jibe has the potential to hit the party very bad, BJP state chief Kummanam Rajashekharan hurriedly convened a press conference on Wednesday to justify Modi.   
Rajashekharan said that he had visited the tribal colony at Pervaoor in Kannur where the two children, who were reportedly found searching for food in a garbage dump, are living. "I visited the tribal colony. I saw the children, their parents and talked to the reporter who brought the news to the limelight," Rajashekharan said. "It is a fact... The plight of the tribes living there shows that starvation and poverty are still the grim reality in Kerala, the BJP president said. The Prime Minister was only referring to a bitter truth, he added. 

"Chief Minister Ommen Chandy should have visited the colony. Even after the shocking news, he did not bother to go there and check the facts," he alleged. 
 
Last Updated Mar 31, 2018, 6:48 PM IST