Modi dodges 'Somalia', attacks both fronts in final campaign stop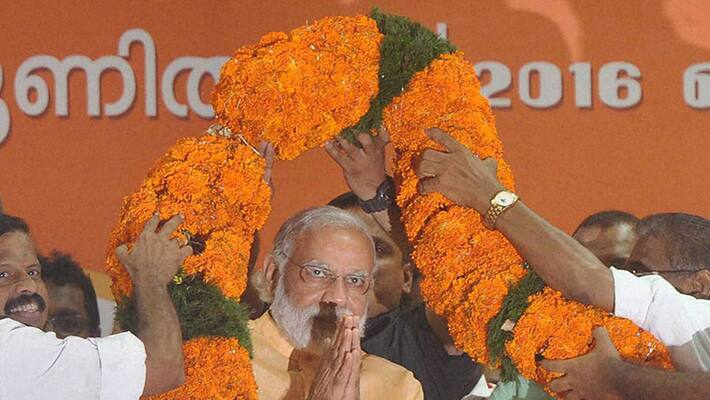 Giving his controversial 'Somalia remark' a miss in his speech at Thripunithura on Wednesday, Prime Minister Narendra Modi attacked the Left Democratic Front (LDF) and the United Democratic Front (UDF) of fooling people by sharing power after every five years. 
Modi said both fronts are supporting each  other when they are in power, he accused them of engaging in dramabazi to fool people of the state. He urged people to realise this and support the Bharatiya Janata Party (BJP) for the development of Kerala. Modi alleged that neither the UDF nor the LDF are interested to pursue any corruption cases against each other, that this shows they have an 'understanding'.
However, Modi avoided any references to his comparison of Kerala to the impoverished country of Somalia or allegations raised against Sonia Gandhi that he had made during his last speech at Thiruvananthapuram that had created a political row, with various parties asking him to withdraw his remark.
Eyeing the 5 lakh government-employee vote bank, Modi made a special mention about them in his 50-minute speech. 
Last Updated Mar 31, 2018, 7:05 PM IST