Woman tries to open door mid-flight, gets duct-taped to the seat; Watch video
A video shows a passenger duct-taped to her seat after she allegedly tried to open the aircraft's door.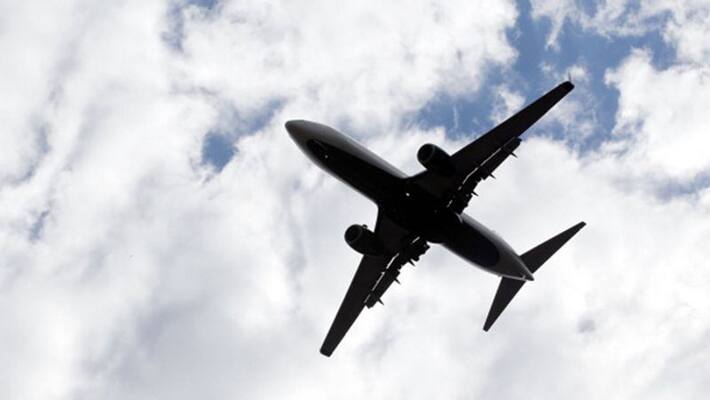 A woman from the USA was duct-taped to her seat on an American Airlines flight. As per sources, the passenger allegedly tried opening the door of the aircraft mid-air and assaulted the flight crew. It is said that the team tried to calm her down. However, they were forced to use a stringent way to deal with the nuisance. The video of the incident shows 
a woman with silver duct tape on her mouth and her arms and body taped to the seat.

The woman reportedly had a 'mental breakdown' nearly an hour after the three-hour-long flight from Dallas-Fort Worth to Charlotte, NC, reported New York Post. At one point, she tried to open the door of the flight to get out of it. The video explains how the pilot requested other passengers on the flight to stay in their seats and mentioned "a bad situation in the plane".

The airline crew tried to calm her down, but things soon intensified, and the woman even tried biting and scratching the staff while yelling that she wanted to 'get off this plane'. Eventually, the crew was forced to use harsh measures to get the circumstances in control, and they used duct tape to tie her to a seat. Watch the video.
Last Updated Jul 13, 2021, 10:38 AM IST