Watch: World's Oldest Powerlifter; 100-year-old woman will inspire you
A video of a 100-year-old powerlifter has emerged on social media.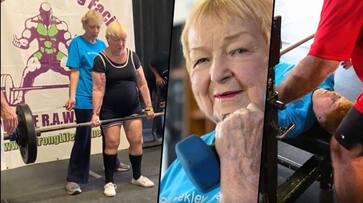 A spectacular video of a 100-year-old woman has gone viral on social media. Guinness World Records posted this video on Instagram with the caption, "She's A 100-Year-Old Powerlifter (sic)."  The woman identified as Edith Murway-Traina, from Florida, USA, is celebrating her 100th birthday this week. This video will inspire and motivate you to hit the gym.
For her incredible achievement, Edith Murway-Traina will be featured in the upcoming Guinness World Records book. In the video, the woman can be seen weightlifting effortlessly. Also, she explained how she began her journey and went on to win awards. The woman confessed that she got confidence through a push from a friend who supported her to start weightlifting.
After being shared online, the video has accumulated over 57,000 views and 8500 likes. In the comments section, people appreciated the woman. Many also admitted that the woman inspired them; watch the video.
Last Updated Aug 6, 2021, 10:24 AM IST