Viral video: US woman gives birth to baby girl in parking lot
A woman, before she could reach the hospital, delivered in a parking lot in Florida. Both the mom and baby are doing fine. The video has gone viral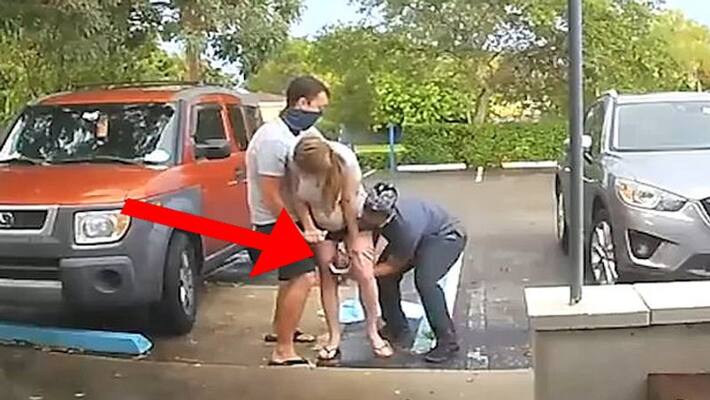 Florida: In a viral video doing the rounds, a woman delivered a baby girl while walking in a parking lot. The moment was captured in a doorbell camera.
The incident happened in Florida in the US as the pregnant lady Susan Anderson was walking with her husband to Natural Birth Works, which is located in Coral Springs, Florida, on June 19.
Before she could reach the medical facility, the baby slipped through Susan's shorts. Luckily, a midwife who was around caught the baby. The midwife who was already informed about the case was expecting the pregnant lady's arrival. But did not expect that even before she could reach, she would give birth.
On hearing the commotion in the parking lot, the midwife Sandra Lovania rushed with her gloves on and even before the baby could fall on the ground, she grabbed and once the baby was out she was placed her next to her mother.
The screams of the woman just before her baby could come out, attracted the attention of two police officers standing close by. They also rushed to help the couple. The midwife said it was "so crazy".
Last Updated Jul 2, 2020, 11:24 AM IST