This country is recommending hugging during coronavirus crisis
Coronavirus (COVID-19) has prevented people from coming out of their homes. These are difficult times and people are advised to maintain social distancing. But in Iceland, hugging is recommended during the current health crisis
Bengaluru: The world is practising social distancing due to the rapid spread of the coronavirus (COVID-19). However, here is one country which is recommending people to hug in these difficult times.
Before you think otherwise, let us tell you that hugging is encouraged not between people but humans are advised to hug trees. This is happening in Iceland in the midst of the health crisis.
Also read: Switzerland mountain lit up with Indian flag
Icelandic Forest Service (IFS) has come up with this novel idea to help people overcome the virus blues.
"The aim of this project on behalf of the Icelandic Forestry Service is to encourage people to hug trees while social distancing measures prevent them from hugging other people. Forest rangers in the Hallormsstaður National Forest in East Iceland have been diligently clearing snow-covered paths to ensure that locals can enjoy the great outdoors without coming in too close a contact with other guests, but can also get up close and personal with their forest friends. All the Icelandic National Forests are open to people for recreation all year round," IFS' website said.
Also read: Here is why bicycle sales have surged in the US
Forest ranger Þór Þorfinnsson told the Icelandic Broadcasting Service RÚV, "When you hug (a tree), you feel it first in your toes and then up your legs and into your chest and then up into your head. It's such a wonderful feeling of relaxation and then you're ready for a new day and new challenges."
"There are plenty of trees…it doesn't have to be big and stout, it can be any size. Five minutes is really good, if you can give yourself five minutes of your day to hug (a tree), that's definitely enough. You can also do it many times a day – that wouldn't hurt. But once a day will definitely do the trick, even for just a few days," Þorfinnsson added.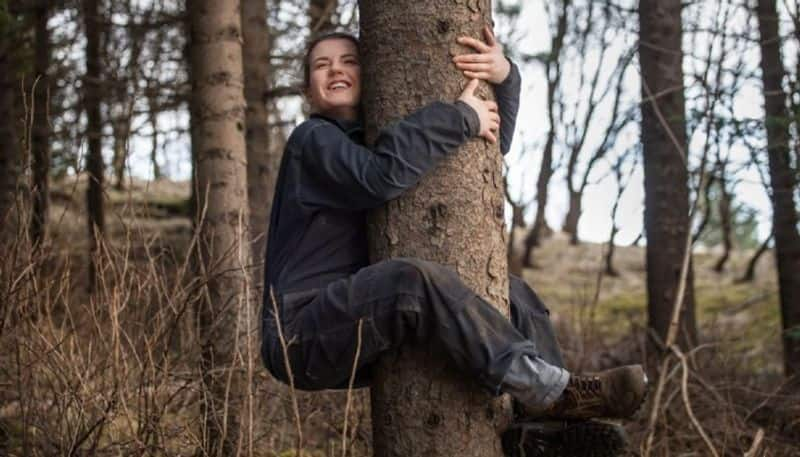 In Iceland, over 1,500 coronavirus cases have been confirmed and nine have died. Iceland government said restrictions will be gradually lifted from May 4. "As of 4 May, larger gatherings will be limited to 50 people, instead of 20, and service providers, such as hair salons and dentists, will be able to open their doors again. High schools and universities will reopen with certain limitations, while elementary schools and preschools will return to normal. The decision is based on the recommendations of the Chief Epidemiologist," the government said.
Last Updated Apr 18, 2020, 2:10 PM IST