Pakistani woman thrashes husband over fifth marriage with 13-year-old schoolgirl
A woman beat up her former husband after he cheated her and married a schoolgirl in Pakistan. The man had married for the fifth time. The incident was reported from Okara district in Punjab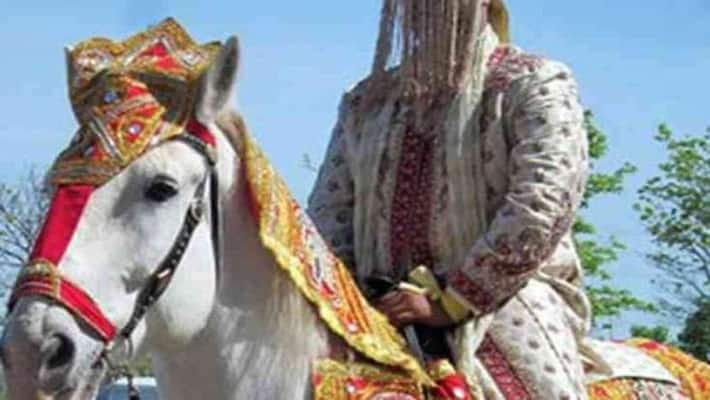 Karachi: Pakistan's Okara district in Punjab province witnessed an ex-wife taking on a man for cheating her and marrying for the fifth time. He had forced a 13-year-old schoolgirl into the wedlock.
According to reports, the husband was identified as Jamal and his fourth wife is Humaria. The angry woman, after getting ditched by Jamal, got to know about his past. After he married for the fifth time that too with a 13-year-old, she decided to expose him.
On July 9, at Okara, Humaria cornered Jamal and slapped him. Seeing him getting thrashed by the woman, a crowd gathered and started to record the incident.
When asked by the public, the woman flashed documents of her marriage with Jamal.
The crowd then sent the man with the woman. With no choice and any route to escape, the man walked with her former wife and continued to get beaten by her.
Last Updated Jul 13, 2020, 11:10 AM IST