Pakistan leader says 'Taliban is with us to free Kashmir from India' in TV Debate; watch video
A Pakistani leader made a controversial statement during a TV news debate and said that the Taliban would help liberate Kashmir from India.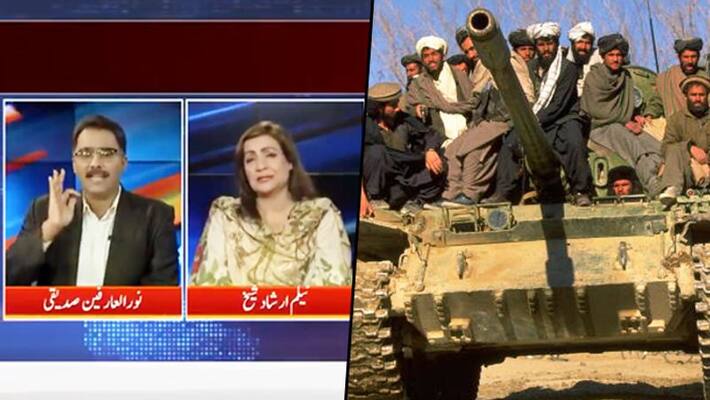 A shocking video has gone viral on digital media, showing a Pakistan leader claiming that the Taliban would help the country 'liberating' Kashmir from India. The controversial remark was made during a TV news debate when Neelam Irshad Sheikh, a senior leader of the Pakistan Tehreek-e-Insaaf (PTI), the party of the Imran Khan government, said that the Taliban would win Kashmir and hand it over to Pakistan.
The video shows the news anchor asking Neelam Sheikh about the origin of her information, even asks whether she read such a report by the Taliban on WhatsApp.
He even mocks her, asking whether she read about such a declaration by the Taliban on WhatsApp. However, Neelam Sheikh emphasises her statement and claims that "Taliban will help us because they have been mistreated." Her words come when Pakistan has consistently been accused of encouraging the Taliban in Afghanistan to give them medical aids, weapons, and logistics.
The video has sparked outrage and has also been trolled by netizens. Many made fun of Neelam Sheikh's statement, stating how her remark openly proves the Pakistan military's close ties with the Taliban and its anti-India objective.
Last Updated Aug 25, 2021, 5:42 PM IST