Oaktree crashes on 5-month-old's crib; Find out what happened next
While a five-month-old baby was sleeping at his home in Louisiana, US. An oak tree crashed through a roof onto his crib. The horrifying incident was caught on camera, watch video.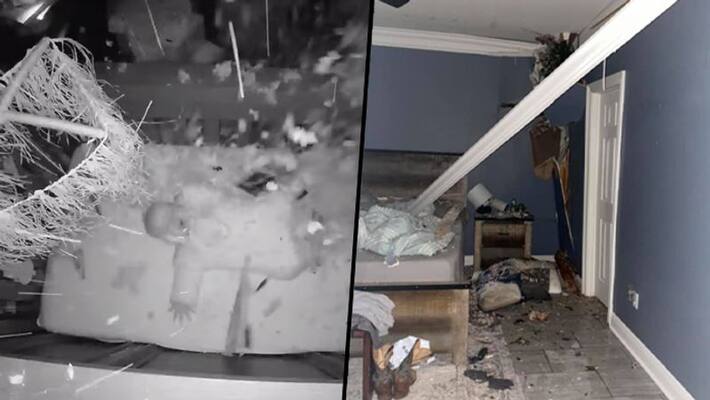 In a hair-raising incident, an oak tree falls onto a five-month-old's crib as the baby was sleeping in it. Yes, a US mum was shocked when they heard a loud crash as the tree dropped onto her five-month-old baby's crib as the infant rested in it in Prairieville, Louisiana.
Courtney and Kale Buchholtz assumed that the window busted due to lightning. However, when they went to their son's room, they noticed that a giant oak tree had collapsed through the roof. Also, they heard their son crying in the cradle. Fortunately, the baby escaped unharmed. Watch the video here:
Last Updated Jul 9, 2021, 1:57 PM IST