Japan moves ahead with mission to Moon with India; aims to study lunar water
The LUPEX mission involves the collaboration between Japan and India, with Japan contributing the rover and launcher, while India is responsible for delivering the lander. Girish Linganna reports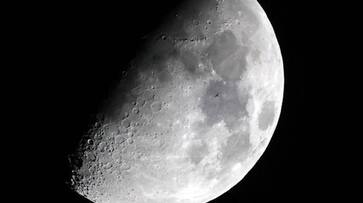 The Japan Aerospace Exploration Agency (JAXA) is making progress on its lunar rover for a mission to the moon's south pole in collaboration with India. In 2019, JAXA and the Indian Space Research Organisation (ISRO) agreed to collaborate on a project. The ISRO, which recently became the fourth nation to soft-land on the moon, will construct the mission's lander, while JAXA will be in charge of the launch and a lunar rover.
According to JAXA, the mission is scheduled to launch no earlier than 2025 on Japan's new H3 rocket. The agency is meanwhile in the basic design phase of the rover with teams conducting tests in sand designed to simulate lunar regolith, the fine dust that covers the moon's surface. The experiments will demonstrate that the spacecraft can accomplish its primary scientific objectives on the moon.
The LUPEX initiative will examine the quantity and quality of lunar water. Natsu Fujioka, a member of the team developing the rover, said in a JAXA statement, "We hope to use this data as a foundation for future considerations of sustainable human activities on the moon." 
The rover will be autonomous and will search for water while carrying scientific payloads. In addition, it will be able to drill into the lunar surface to capture samples that will be analysed by the rover's instruments. Each of these capabilities is an accomplishment in and of itself, but integrating them while adhering to weight restrictions is a difficult task.
"Transporting a rover weighing several hundred kilogrammes to the moon, moving it around, and measuring the collected samples in situ is a challenging endeavour," Fujioka said.
On the mission, science payloads from other agencies will also be sent. The European Space Agency's (ESA) Exospheric Mass Spectrometer will evaluate gas pressure and chemical fingerprints at the surface, while NASA's Neutron Spectrometer will search for hydrogen up to 3.3 feet (1 metre) below the surface at the south pole.
Hiroki Inoue, who is involved in international cooperation and the selection of candidate landing sites for LUPEX, stated that water may exist in the lunar polar regions, which are the areas surrounding the moon's north and south poles.
If water is discovered in these regions, it could be used as a source of energy for future lunar human activities. Because of this, nations are aggressively pursuing lunar exploration."
This year, India launched the successful Chandrayaan-3 lunar landing mission, while Russia's Luna-25 landing mission failed. Next year, astronauts will be sent around the moon. In 2024, China plans to acquire the first-ever samples from the far side of the moon and return them to Earth.
Next year, additional missions under NASA's Commercial Lunar Payload Services (CLPS) programme and a Japanese commercial spacecraft are scheduled to reach the moon.
Last Updated Oct 2, 2023, 2:15 PM IST