Italy claims to have developed world's first COVID-19 vaccine
Italian researchers claimed to have 'the first vaccine in the world' that kills the coronavirus and are now planning human trials as health secretary Matt Hancock admitted a jab may never be found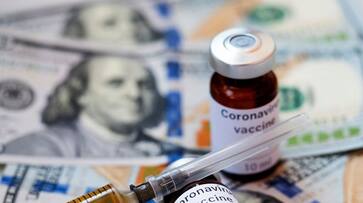 Rome: A coronavirus vaccine developed in Italy, has generated antibodies in mice that work on human cells too.
Italian company ReiThera said its COVID-19 vaccine had shown a "strong immune response" in animals. "The antibodies are able to prevent the infection and the T cells eliminate the virus that has already entered the organism," it said.
ReiThera said human testing would begin this summer in collaboration with Rome's Spallanzani Hospital, Italy's top infectious-disease hub.
The test for the same has been carried out at Rome's infectious-disease Spallanzani Hospital.
Italian researchers have revealed plans to test a vaccine on humans after claiming their jab is the 'first in the world' to neutralise the virus.
Preliminary results from lab tests showed the antibodies created in test mice were able to stop human cells being infected with the coronavirus. 
Takis chief executive Luigi Aurisicchio revealed the Italian team plans to start trials in the autumn, as scientists race to halt the pandemic.
He said, "As far as we know we are the first in the world so far to have demonstrated a neutralisation of the coronavirus by a vaccine."
All are DNA based vaccines; the method involved injecting a tiny amount of cloned genetic code from the virus into the body.
Each candidate produced a 'strong antibody response' against the virus in 14 days, the researchers said.
Deaths from the COVID-19 epidemic in Italy climbed by 236 on Tuesday, against 195 the day before, the Civil Protection Agency said, while the daily tally of new infections came in at 1,075 against 1,221 on Monday, a Reuters report said.
The total death toll since the outbreak came to light on February 21 now stands at 29,315 the agency said, one of the highest in the world. The number of confirmed cases amounts to 213,013.
Last Updated May 7, 2020, 12:26 PM IST