Israel turns to spyware firms, including blacklisted Pegasus maker, for hostage tracking in Gaza
The article discusses how Israeli security services have reportedly sought assistance from spyware companies, including the controversial Pegasus software maker, to track hostages in the Gaza Strip amid the ongoing conflict with Hamas.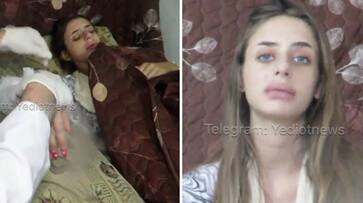 Amid the raging war with Hamas, Israeli security services have reportedly enlisted the help of spyware companies, including the controversial Pegasus software maker, to aid in tracking the hostages in the Gaza Strip. According to an Bloomberg report , quoting cybersecurity industry sources and an Israeli government official, NSO Group and Candiru, both blacklisted by the US, are being asked to enhance their spyware capabilities to meet the security forces' requirements. Several other software firms are also involved in this effort, offering their services largely for free.
The Defense Ministry and Israel Defense Forces have not commented on the matter. However, Candiru has expressed its readiness to support the war effort without providing specific details in a statement.
Over 200 people, including many foreigners, are held captive in Gaza by the Palestinian terrorist organisation Hamas since October 7 when they launched an unprovoked attack on Israel. More negotiations are being pushed by Western nations, and US President Joe Biden encouraged Prime Minister Benjamin Netanyahu to halt a ground offensive on Wednesday, citing the safety of the captives as one among his reasons.
Israel has been exploring hostage rescue possibilities with other governments and has received support in terms of intelligence and expertise for potential diplomatic or military extraction efforts. Notably, more than half of the hostages hold foreign passports.
According to the report quoting independent persons familiar with the negotiations, Israel has been in talks with other governments about possible hostage rescue scenarios. These governments have given intelligence and expertise on how to liberate hostages in the event that diplomatic attempts via Qatar and Egypt fail. More than half of the hostages, including international visitors, agricultural labourers, and dual citizens, had foreign passports. From the start of the war, four captives have been set free.
The ongoing conflict in the Israel-Hamas war has seen significant casualties, with over 1,400 Israelis, mostly civilians, killed, and heavy air bombardments on Gaza. The involvement of surveillance companies Rayzone and Paragon has also been reported in assisting with these efforts. The situation has raised concerns about Israel's intelligence capabilities and cybersecurity prowess.
The Israel Defence Forces removed some of NSO and Candiru's staff members from military reserve duty after the companies were sanctioned in the US for aiding authoritarian governments in tracking journalists and dissidents, even though Israel has never officially broken off relations with the organisations.
NSO's Pegasus software is marketed to governments and law enforcement agencies, allowing them to infiltrate mobile phones discreetly and monitor various forms of communication, including emails, phone calls, and text messages. In 2021, Amnesty International, Citizen Lab, and Forensic Architecture extensively documented over 60 instances where this spyware was employed to target government critics. These cases occurred in several countries, including Rwanda, Togo, Spain, the United Arab Emirates, Saudi Arabia, Mexico, Morocco, and India.
In response to these concerns, the US Commerce Department took action in the same year by blacklisting both NSO and Candiru. This move resulted in their disqualification from receiving export contracts from American companies. As a consequence, Israel implemented significant restrictions on the number of countries where these technologies could be lawfully sold.
Presently, there is potential for the Israeli government to reconsider its approach to these companies. Gabi Siboni, a reserve colonel and a specialist in cyber security and military strategy at the Jerusalem Institute for Strategy and Security, anticipates that changes are imminent. He believes that there will be an increased allocation of budget to the offensive cyber sector, reflecting a shift in Israel's stance on these firms.
Last Updated Oct 27, 2023, 12:09 PM IST