Coronavirus: Donald Trump suggests injecting disinfectant, doctors advise against it
Doctors have warned the public from adopting President Donald Trump's suggestion in tackling coronavirus. Trump, during a daily briefing had suggested new methods to get rid of COVID-19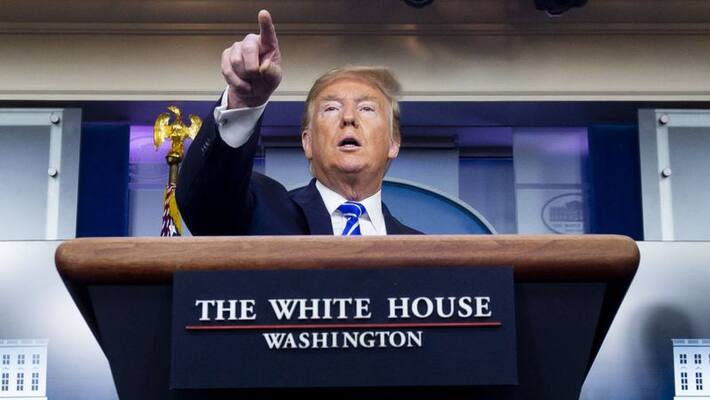 During the daily briefing, President Donald Trump suggested the possibility of an "injection" of disinfectant into a person infected with coronavirus as a deterrent to the virus.
To this, Craig Spencer, director of global health in emergency medicine at New York-Presbyterian/Columbia University Medical Center, told The Washington Post, "My concern is that people will die. People will think this is a good idea, this is not willy-nilly, off-the-cuff, maybe-this-will-work advice. This is dangerous."
He also appeared to propose irradiating patients' bodies with UV light, an idea dismissed by a doctor at the briefing. Several doctors warned the public against injecting disinfectant or using UV light.
Trump made the remark after Bill Bryan, who leads the Department of Homeland Security's science and technology division, gave a presentation on research his team has conducted.
Bryan said, "The virus dies quickest in sunlight," leaving Trump to wonder whether you could bring the light "inside the body."
Trump was already facing backlash over his championing of hydroxychloroquine, an anti-malaria drug, as a therapy for the coronavirus, a quixotic effort amplified by the conservative network Fox News. Research has found no evidence that it is beneficial, and a government vaccine expert has claimed he was fired for limiting its use.
Last Updated Apr 24, 2020, 12:57 PM IST