Coronavirus deaths in US climb by 1,435 in 24 hours as states reopen: Johns Hopkins
The United States has by far the highest death toll of any country in the global coronavirus pandemic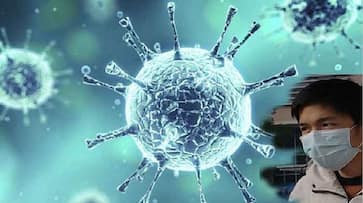 Washington DC: Coronavirus deaths in the United States climbed by 1,435 in the past 24 hours, a tally by Johns Hopkins University showed Saturday, bringing the total number of fatalities to more than 66,000.
The Baltimore-based university had recorded more than 1.1 million cases in the country as of 8.30 pm Saturday (0030 GMT Sunday), with 66,224 deaths, a 2% rise from a day earlier.
The United States has by far the highest death toll of any country in the global pandemic.
However, the United States reported its deadliest day, Friday, on record due to the coronavirus as states across the country begin to ease restrictions meant to curb the spread of the virus, according to data published by the World Health Organization. 
The US saw 2,909 people die of COVID-19 in 24 hours, according to the data, which was collected as of 4 am ET on Friday. That's the highest daily COVID-19 death toll in the US yet, based on a CNBC analysis of the WHO's daily COVID-19 situation reports. 
Meanwhile, reports state that President Trump twice received intelligence briefings on the coronavirus in January, according to a White House official. The official tells NPR the briefings occurred on January 23 and January 28. 
"The president was told that the coronavirus was potentially going to 'spread globally,' "the official said of the first briefing, which came two days after the first case of the virus was reported in the United States. "But the 'good news' was that it was not deadly for most people," the official said the president was told.
Five days after that initial briefing, the president was briefed again, according to the official. This time, "he was told that the virus was spreading outside of China, but that deaths from the disease were happening only in China," the official said. "He was also told that China was withholding data."
The question of what Trump knew about the coronavirus, when he was aware of it and the tenor of those conversations have come under heavy scrutiny, as the administration faces criticism that it was slow to respond to early warnings about the virus.
Last Updated May 3, 2020, 10:40 AM IST