Russia's 1st lunar mission in 47 years fails as Luna-25 crashes into the moon
Russia's first moon mission in 47 years failed after its Luna-25 space craft spun out of control and smashed into moon.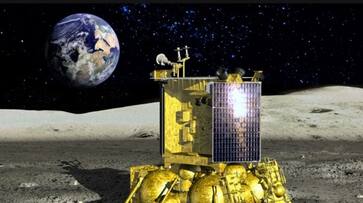 Russia's first moon mission in 47 years ended in failure as its Luna-25 spacecraft lost control and crashed into the lunar surface. The state space corporation, Roskosmos, reported that contact with the craft was lost shortly after it encountered an issue during its maneuver into a pre-landing orbit on a Saturday.
In a statement, Roskosmos said, "The apparatus moved into an unpredictable orbit and ceased to exist as a result of a collision with the surface of the Moon."
This failure marks a significant setback for Russia's space program and highlights the decline of its space capabilities since the Cold War era when it achieved notable milestones, including launching the first satellite, Sputnik 1, in 1957, and sending Yuri Gagarin as the first human into space in 1961.
Remarkably, Russia had not attempted a moon mission since Luna-24 in 1976, a period when Leonid Brezhnev was in power. Luna-25 was originally intended to perform a soft landing on the moon's south pole on August 21, as stated by Russian space officials.
Russia's space efforts have been in competition with other nations, notably India, whose Chandrayaan-3 spacecraft was scheduled to land on the moon's south pole around the same time. Additionally, Russia faces competition from China and the United States, both of which have ambitious lunar exploration plans.
Last Updated Aug 20, 2023, 2:58 PM IST