Antiviral drug remdesivir raises hope on coronavirus vaccine
Gilead Science's antiviral drug remdesivir gained traction after NIAID director Dr Anthony Fauci called the early results of a key clinical trial as "good news" in the fight against novel coronavirus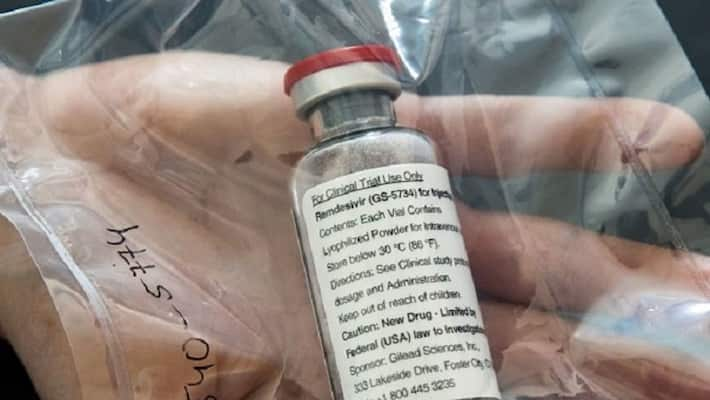 New Delhi: An experimental drug and one of the world's best hopes against COVID-19, could shorten the time to recovery from coronavirus infection, according to the largest and most rigorous clinical trial of the compound.
After Gilead Science's antiviral drug remdesivir showed signs that it could become a standard of care to fight COVID-19 pandemic, a US government disease expert welcomed the key clinical trial results. India, too, may pin its hopes on the drug in a bid to treat rising COVID-19 patients.
Gilead Science's antiviral drug remdesivir gained traction after the US government's top infectious disease expert Dr Anthony Fauci called the early results of a key clinical trial as "good news" in the fight against novel coronavirus.
Preliminary results showed that patients given remdesivir recovered 31% faster than those given a placebo.
Also read:  WHO chief says pandemic 'far from over', worried about children
"The data shows that remdesivir has a clear-cut, significant, positive effect in diminishing the time to recovery," Dr. Anthony Fauci, director of the National Institute of Allergy and Infectious Diseases (NIAID), said in an interview with NBC News today (April 29). Patients treated with remdesivir took an average of 11 days to recover as compared with 15 days for those who received a placebo," he said. 
"Although a 31% improvement doesn't seem like a knockout 100%, it is a very important proof of concept," Fauci said. "What it has proven is that a drug can block this virus."
 US President Donald Trump called the remdesivir drug trials "a stepping stone in moving faster in the direction of making a vaccine".
Fauci said, "FDA is working with Gilead to figure out mechanisms to make this easily available to those who need it."
Meanwhile, India is part of the World Health Organisation's (WHO) solidarity trials for vaccines.
According to a report on India Today, Indian Council of Medical Research (ICMR) Director Dr Raman Gangakhedkar said earlier that India has kept an eye out on the results from the trials conducted with remdesivir and the data that is being collected on it.
"It is a product made by Gilead company. ICMR is participating in a solidarity trial with WHO, an arm of that solidarity trial is also working on the efficaciousness of remdesivir. Can other pharmaceutical companies make it? Once we know that then we shall move forward from there," said Gangakhedkar on April 13.
Last Updated Apr 30, 2020, 3:25 PM IST