Woman shows off unique dance skills underwater; watch viral video
A Miami-based gymnast Kristina Makushenko performs acrobatic moves and dances underwater; watch video.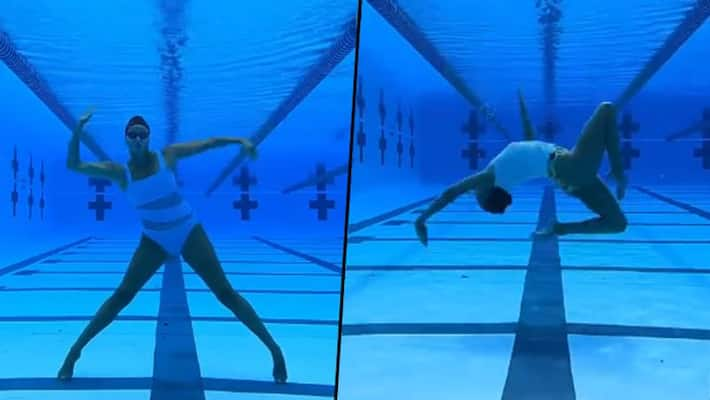 Have you ever seen dancing underwater? Yes, one such video of an underwater routine by a woman is going viral. In the clip, a Miami-based gymnast called Kristina Makushenko is performing acrobatic moves and dancing underwater. The beautiful aquatic practice will leave you awe-struck. 
Kristina Makushenko shared this video on Instagram and captioned it,"Sponge Bob & his friends. The Author of underwater video and the only participant is me."
Netizens praised Makushenko for her effortless show underwater and her beautiful talent. 26-year-old Kristina Makushenko competed internationally in synchronised swimming with the Russian National Team and won two gold medals in the European Junior Championships in 2011. Now she has become an online sensation by delivering jaw-dropping underwater performances to popular songs.
Last Updated Jul 26, 2021, 5:20 PM IST